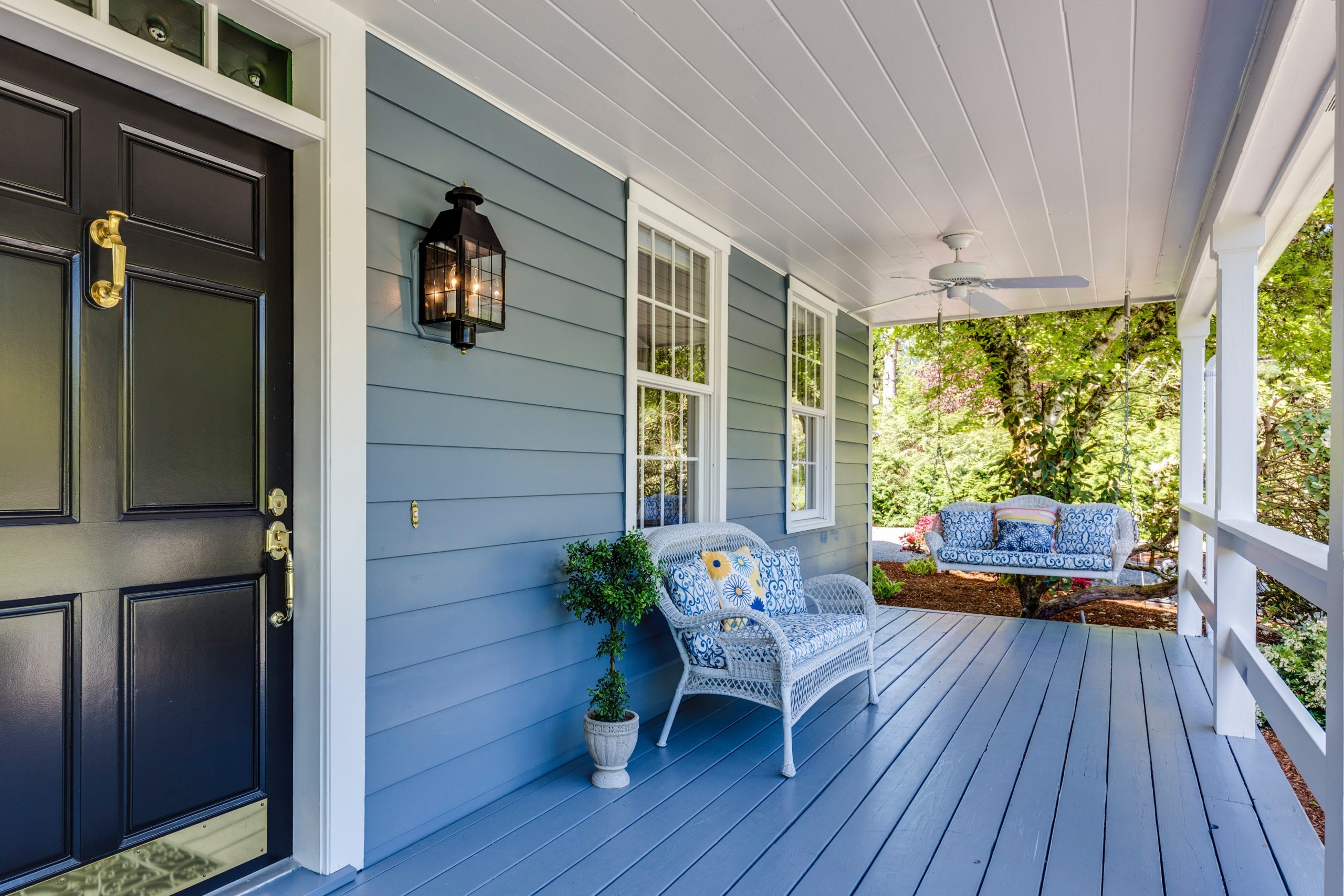 Adding a deck to your home, or replacing your current deck can make your backyard space look like new. It can add a place to entertain, or might just be a relaxing space to kick your feet up while enjoying time with your family. As you start your path to finding the right decking contractor for your needs, here are six questions to ask yourself to make your process painless and easy.
1. Why are you wanting a new deck?
What made you want a new deck in the first place? To some, it's because their current deck is simply starting to show it's age, others may want something a little bigger, or perhaps you're just tired of keeping up all the work on your dated wood deck. Although it doesn't seem like it, the first step in building your new deck is finding the objective to why you need a new deck in the first place.
2. How much maintenance do you want to perform?
All decks can require some maintenance, however some products are easier to care for than others. Wood decks require you to clean and stain them, sometimes as often as once a year to keep them looking their best. While some people enjoy the extra work, may others are starting to see the benefits of low maintenance decking. With composite or PVC decking matched with an aluminum or composite rail, your maintenance problems go away. Other than the occasional cleaning, there is virtually no maintenance with many of the products we carry. Deciding on how much extra care you want to give you new deck can make material selection a lot easier.
3. When do you want your project completed?
Most people decide they need a new deck between March and August. That means deck contractors are at their busiest during the spring and summer months. If you are planning to have your deck build before a specific date, make sure you communicate that with your contractor to make sure they can meet your needs. Expect most deck builders to be 1-3 months out during the busy times, and sometimes they can be booked out even longer.
4. How are you planning to use your new deck?
How you plan to use your deck can make planning your deck design much easier. If you like to entertain, a deck with a lot of space may fit your needs best. If you want to access your back yard from your deck, a set of stairs will be a must. Knowing how you want to use your new space, we can go over the features that work best for your needs.
5. How much do you want to invest into your new deck?
Research and communication with your contractor are huge when deciding on your budget. We know that most people who aren't in the decking industry, probably don't know where to even start when talking about what to invest. To help you with this, we have a list of common pricing for decks here on our website. We also know that each deck is different, and will try to give you a couple ball park figures over the phone, before taking up any of your valuable time in your space. From there, we can look at different options or alternatives to best suit your needs, and find out how we can best meet your budget.
6. How long do you want your deck to last?
Depending on how long you plan to be in your home, or how long you want your new deck to last can play a big role in deciding materials. All of our composite and PVC and other low maintenance options include at least a 25 year warranty. That means that for most of our clients, our decks will be the last decks they will ever have to build on their homes.
These six simple questions, can really make finding a contractor and choosing your decking materials much easier. You may also find that we will even dive into some (or all) of these questions during our first phone consultations. We know that replacing or adding a deck to your home is an important process. By asking yourself simple questions like this, and knowing how you plan to use your new space can really take a lot of stress out of your new deck project. 
To schedule an in-home consultation with Hankins Decks, give us a call at (913)70-DECKS (913.703.3257) or contact us online.