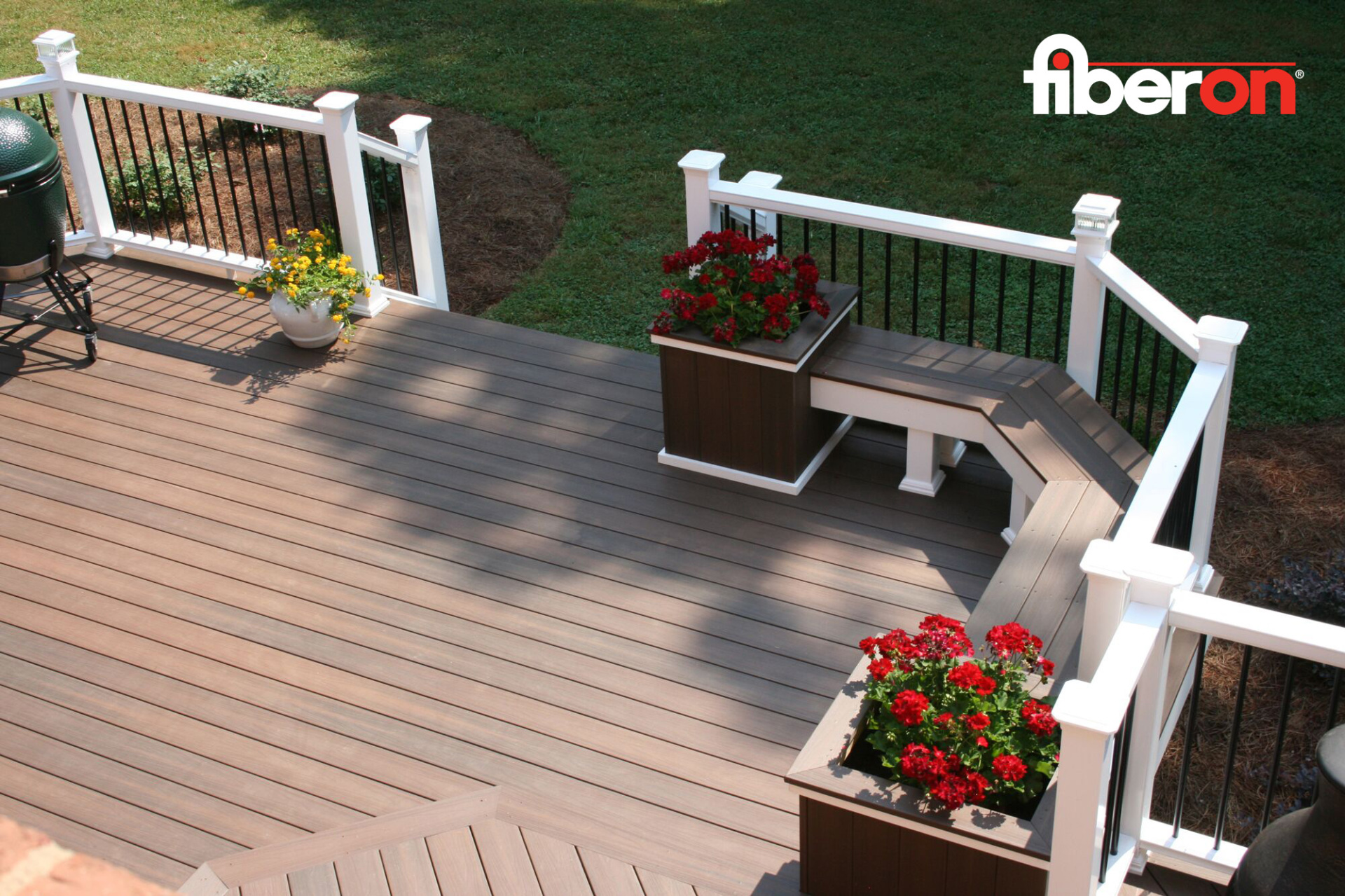 Low maintenance decks are more than just composite decking. Here I'll discuss what your options are to get a complete ultra-low maintenance deck.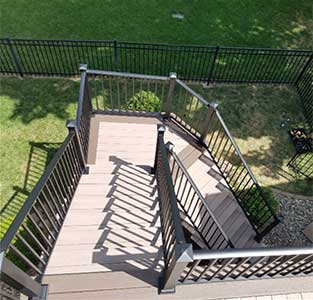 The most popular questions I get asked when meeting a client for the first time usually has something to do with low maintenance decking. It comes as no surprise that people want to enjoy their new decks, not spend days every year cleaning, power washing, sanding, and staining their decks. Composite decking is something most people are familiar with, even if it's just something they've heard of. They know that composite decking will look great for years to come, but often times don't know about the other low maintenance options when it comes to their decking needs.
One great decking option to think about is low maintenance railings. When it comes to railings, composite is one of the most popular choices. Composite railing is a great pairing with your composite decking, and often times comes with a very similar warranty. Composite railing is made very similar to a capped composite deck board, and comes in many color options. Because the posts are usually made of a sleeve that slide over a 4"x4" wooden post, composite railing can often have a bigger "beefier" look to it.
Another option quickly becoming the most popular here in Kansas City is aluminum railings. With similar look to a wrought iron railing or fencing, this look is here to stay. These rails feature an aluminum construction that will never rot or rust, and offer a lifetime warranty. Aluminum railing provides options from 2"-4" and with a variety of color options, these railings go great with any of your decking choices. If you have a home with a view, aluminum railing is a great choice since their baluster sizes are smaller than that of composite railings. They not only make your deck look great, but also allow you to see your beautiful view.
Last but not least, an option usually overlooked by most contractors and homeowners alike is the subframe. The "bones" of your deck, if you will. While pressure treated lumber is still the most popular choice for a deck frame, there are long lasting alternatives. Steel framing is a relatively new concept to deck builders. Although steel deck framing has been around for about 10 years now, only recently have the more popular decking manufactures begun to produce them. When it comes to building a deck, a great end result starts with a great structure. Unlike wood, with steel your joists will be completely flat with no imperfections. This results in a perfectly flat deck, with no humps or dips. While we try to minimize imperfections as much as possible when using wood, it will always have its flaws.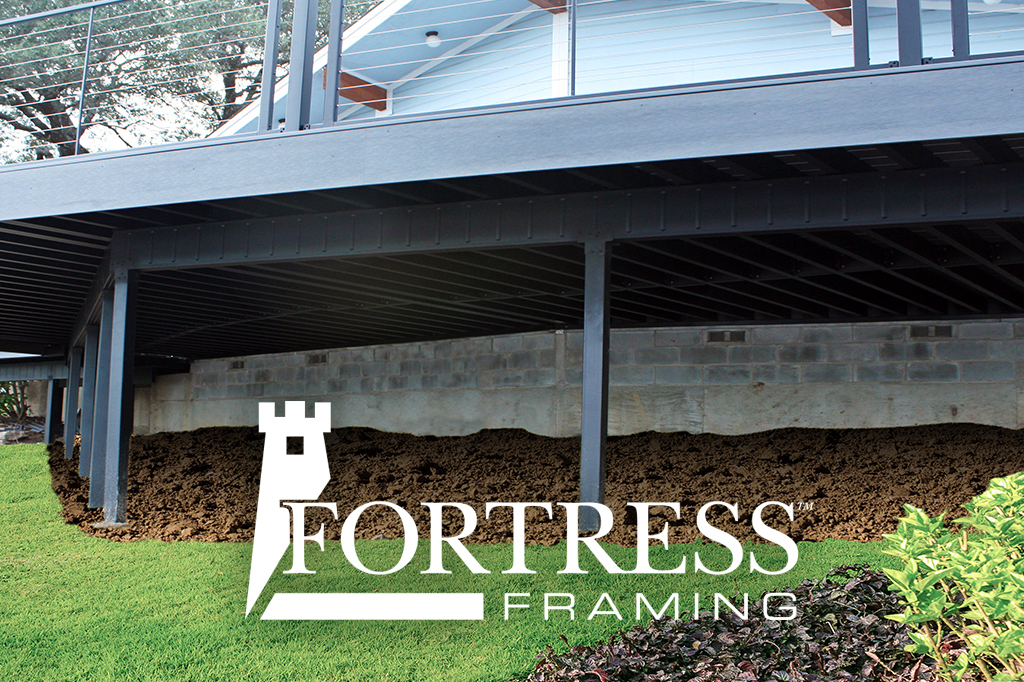 The more low maintenance options you decide to incorporate into your deck, the easier your deck will be to upkeep, and the less you will have to spend on replacing wood rot and staining. Often times, the extra up-front costs that these options may have compared to traditional wood decks will be quickly recouped in yearly maintenance savings. Ultra-low maintenance decking products will actually save you money throughout the life of your deck, as you no longer have to worry about the costly maintenance of rotting boards and re-staining your deck every year.