Is Composite Decking Hot?
We often get asked if composite decking gets hot in the summer. The short answer is yes, but it's complicated. Complicated because, well, it's summer and everything gets hot. Luckily, we've spent a lot of time studying this, and putting decking through its paces!
So, how hot does composite decking get? The answer here depends on what color and type of composite decking you choose. I often compare this to wearing a dark or light shirt in summer. We all know that a white shirt while being outside in the summer heat will keep you cooler than wearing a black shirt, the same applies to deck colors. The lighter colored decking will keep your feet much more comfortable than the real dark colors. This is because light colors reflect heat, where dark colors absorb it. That doesn't mean that a lighter color deck board doesn't get hot, it's just much more tolerable.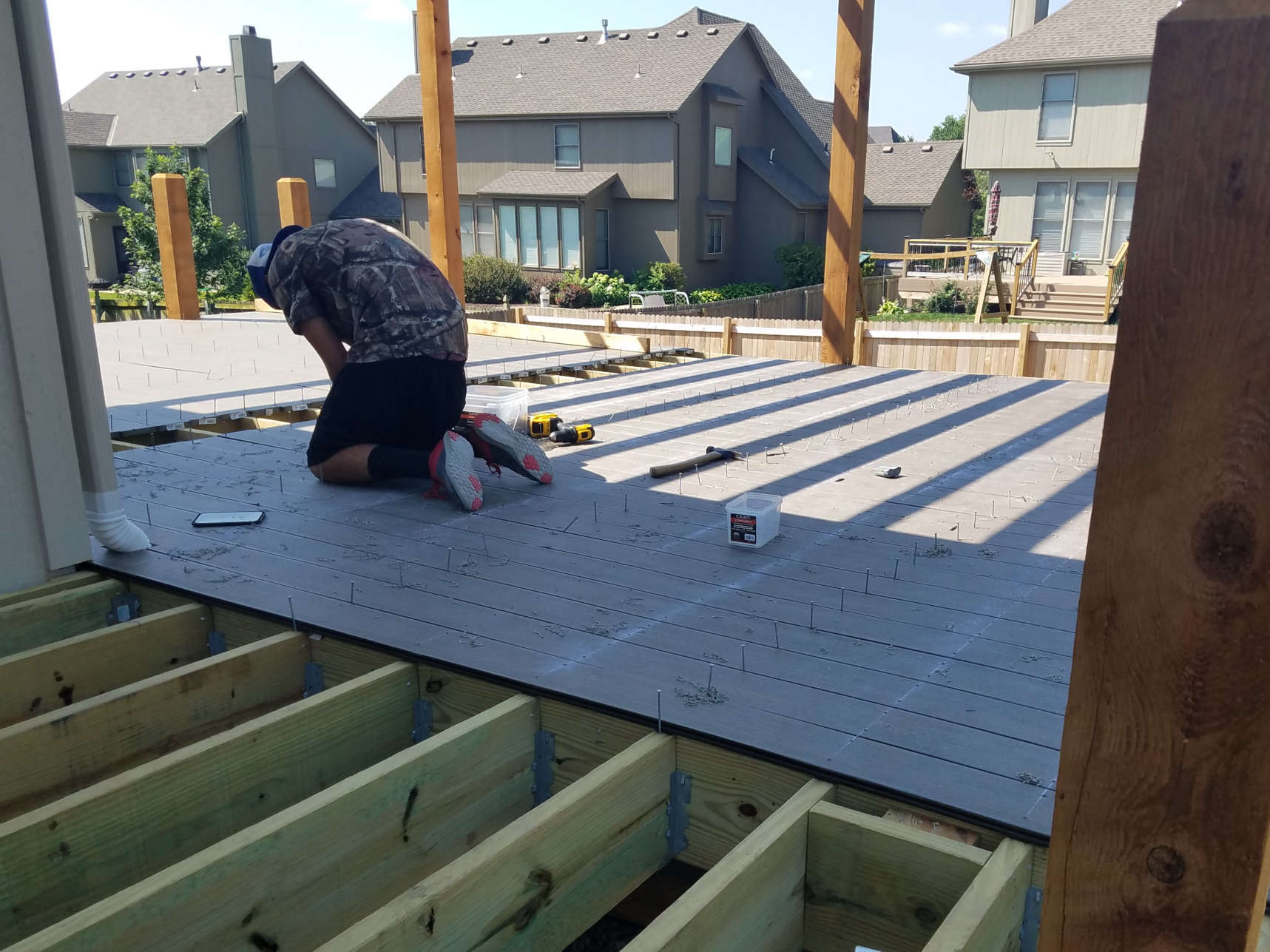 Another thing to consider is the type of decking. A wood plastic composite decking (WPC) tends to hold in more heat than a like colored mineral based or all-plastic composite (MBC or PVC). Without diving too much into the difference between the deck boards, because the wood plastic composite decking is denser than the all-plastic composites, the wood/plastic boards tend to stay hotter for a longer period of time. All plastic decking tends to feel a little cooler on your foot as well, even though the surface temperature may be very similar. This is become the all-plastic decking cools down at a much higher rate. Find out more about the difference between WPC and MBC/PVC decking here.
Picking The Right Decking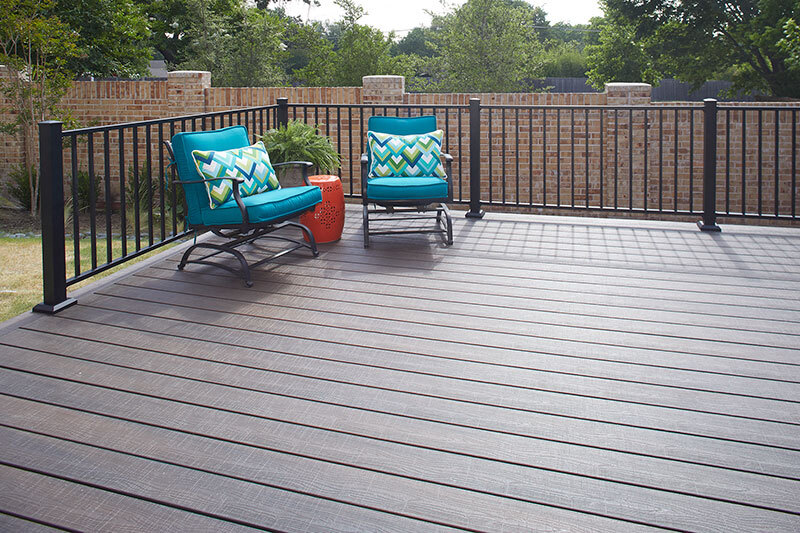 First, you'll need to determine how much of a factor a hotter colors plays into your plans. If you plan to run on your deck barefoot all summer, you'll want to get the lightest color available. If you're alright with throwing on some sandals before walking outside, the heat may not even be something you worry about. This decision can only be made by how you and your family use your deck the most.
Since you're reading an article on how hot composite decking gets, let's just assume you want something that it's going to be a deciding factor. Decking manufactures like Trex, Deckorators, Timbertech/Azek, Fiberon, and all the others have narrowed down most of their decking options to browns and grays. That's not to say there is not a huge selection of decking options, because even within those two colors, there are different shades, different textures, different colors within the boards, etc. So, rest assured you will have plenty of options when picking a decking. When looking through all these options, take a look at the lighter colors. These light colors will make a big difference on your feet!
Add Some Shade!
Shade will also help your new deck stay cooler. If you have trees overhead, you may not have to worry as much about decking color, because your deck isn't exposed to much direct sunlight. No trees? No problem. Add a shade structure such as a pergola above your deck. These not only provide you with ample shade, they also give your deck an incredible look. If a new custom pergola isn't in the budget, there are other options as well. Shade sails, patio umbrellas, and even store-bought pergolas and other shade structures are great additions you can add yourself to any project.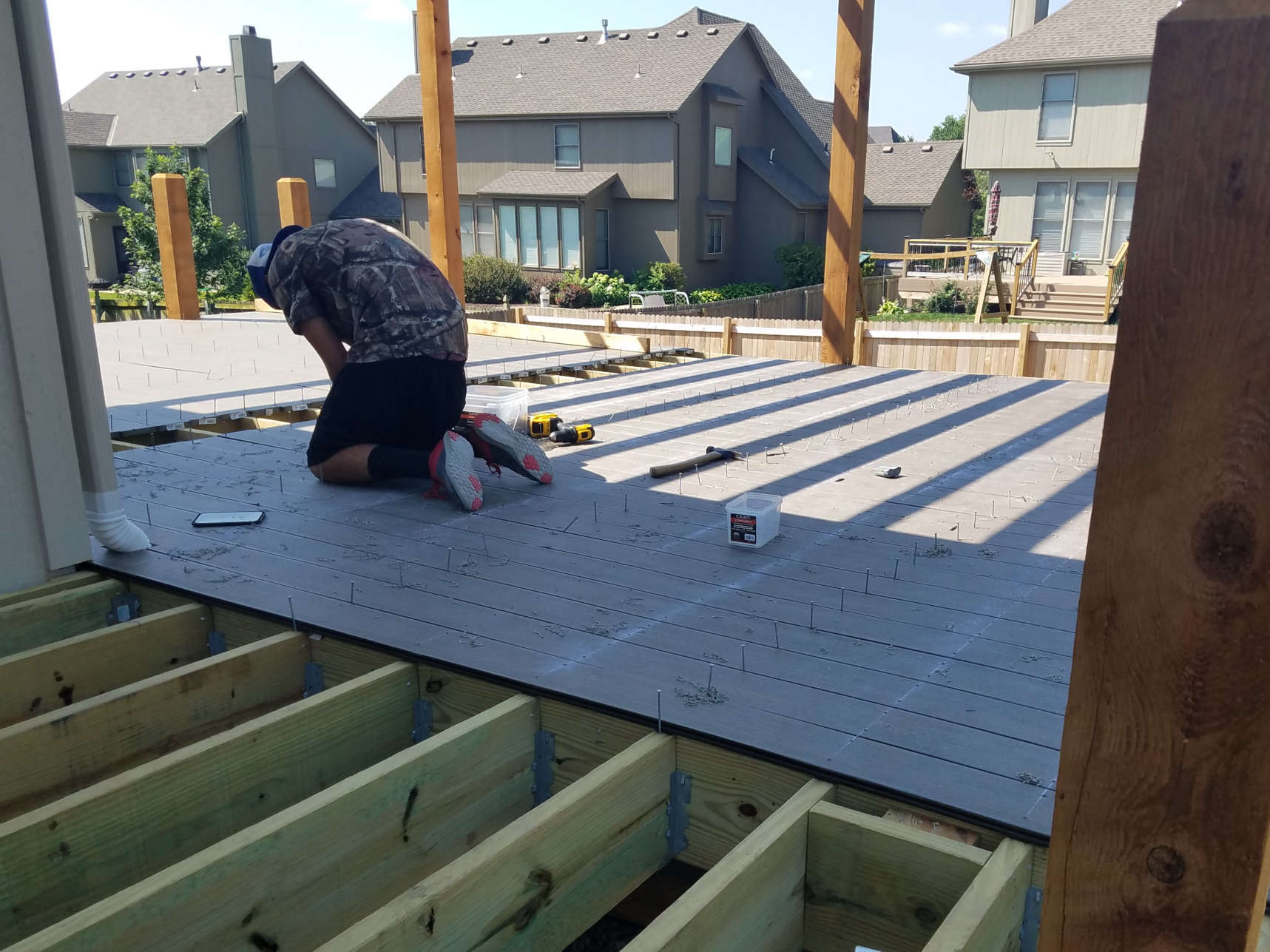 Adding shade will keep your decking, furniture, and most importantly yourself, cool and relaxed during these hot summer months!