Wood decking remains the traditional decking material for homeowners, but is it your best option?
Composite and PVC decking are becoming more and more popular, and it seems like people in Johnson County love them.
But when trying to decide between colors, brands, materials, fastening systems, and other details of your project, making these choices can become overwhelming.
This blog post will answer your questions about which is better: PVC or composite decking? We'll discuss the wood versus composite decking too, and you'll find which would be better for your style and budget.
Let's dive in!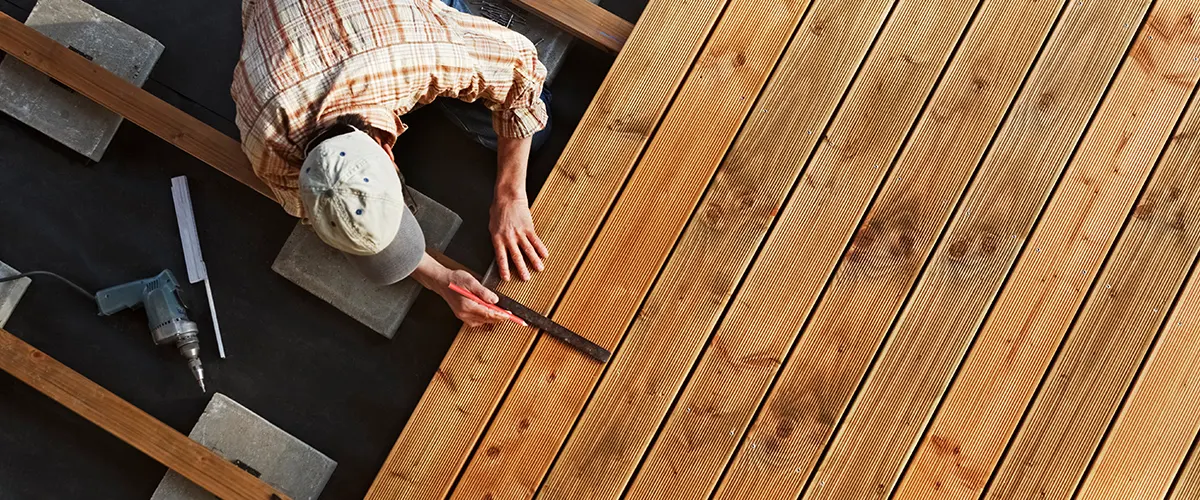 Composite decking had come a long way from when it was first introduced to the building industry in the 1990s. Composite deck boards are a mix of sawdust, plastics, and glue. The majority of the board is made of recycled materials, making composite decking a "green" and environmentally friendly choice in decking.
Most of the composite decking used currently – and what we offer at Hankins Decks – has a cap stock protecting the outside of the decking.
This cap stock is a layer of polymer or other hard material bonded to the composite deck board, and it's what revolutionized the composite decking industry.
It prevents scratching, fading, and rotting, meaning your capstock composite decking will remain in good shape for many years to come.
Note: Most capped composite deck boards are covered by a 25-year manufacture limited warranty.
The biggest advantage to composite decking is the low maintenance aspect of the material. Unlike wood decking, you won't have to stain your composite decking. Composite decking is slightly more expensive upfront, but the maintenance of a wood deck quickly adds up to its costs.
You get to save thousands of dollars over the life of your composite deck just because you won't need to buy new stains or paint every year. Both PVC decking and composite decking only need a quick wash once or twice a year to maintain them in good shape.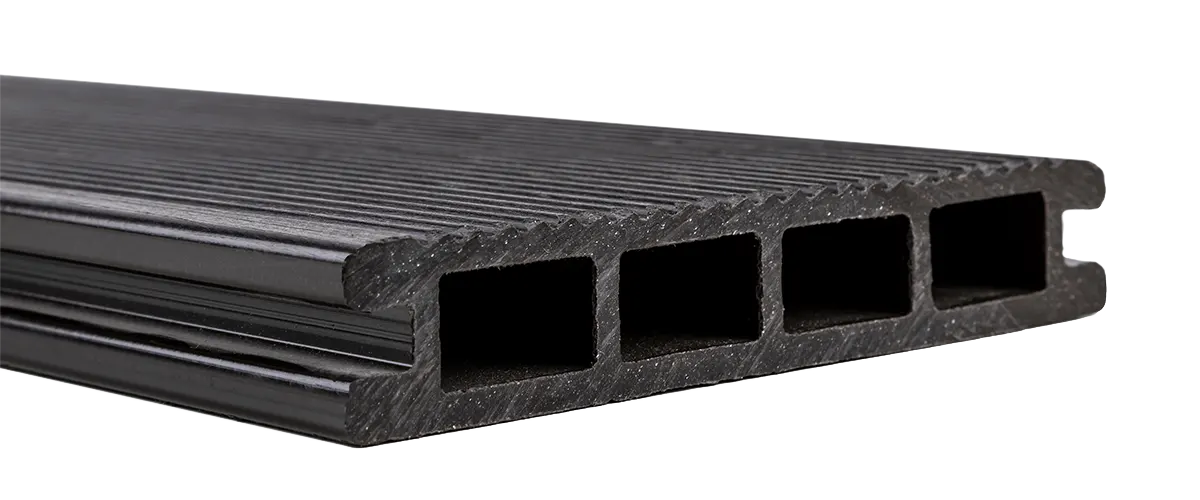 PVC decking is another great option if you're looking to get away from the headaches of a wood deck. Although these boards are often grouped in with composite decking, they are a bit different.
PVC deck boards have a slightly higher cost than composite boards. PVC decking contains only plastic instead of having a core made up of different materials (like sawdust that will eventually rot). While composite decking may not rot for 20+ years, PVC decking will never rot or decay.
Often, you'll quickly recoup the extra up-front costs these options have in yearly maintenance savings.
Compared to wood decks and composite decks as well, PVC decking is an even lower maintenance option for your outdoor space. The easier your deck is to upkeep, the more money you'll save on replacements and refinishing.
PVC is a great option for fencing too! Check out our PVC Fencing Costs Guide!
PVC Decking vs. Composite Decking
If you still wonder which is better, it depends on your style, budget, and what you expect from your new deck.
High-end PVC deck boards work great for outdoor spaces like your deck, but their cost is higher. Quality composite decking like Trex or Fiberon still works great as a decking option, and it's also more affordable.
Whether you choose PVC or composite deck boards, you can feel confident that you're making a great upgrade to your property and, ultimately, your lifestyle.
Talk with one of our experts from Hankins Decks and get valuable insights about your particular project. You'll get years of carpentry and decking experience to ensure your decking project, be it PVC or composite, turns out amazing!