Transform Your Backyard Into The Perfect Everyday Retreat
Crafting beautiful decks and outdoor living spaces in Overland Park, Olathe, Leawood, Lenexa, and more of Johnson County, Kansas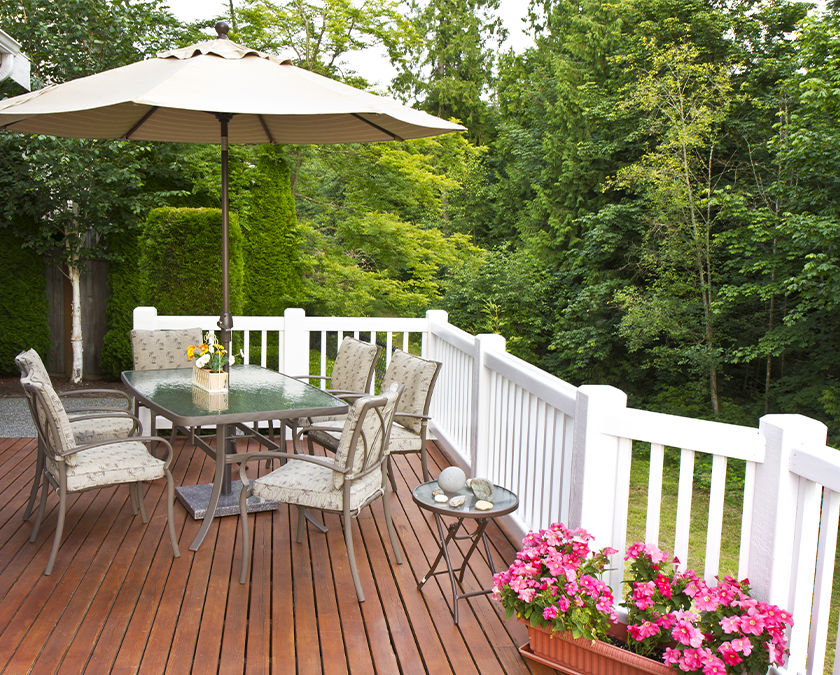 Treat Yourself With Quality Time Spent Outdoors
Imagine sitting out on your newly upgraded wood deck on a quiet morning, sipping a drink while admiring your relaxing view. For some of us, that's all we need to envision before we decide to enhance our outdoor living space.
Wood decks are so special because not only are they great places to gather, but they're also multi-functional. On your deck, you can listen to music with friends, grill dinner with family, or watch your kids play in a safe environment—textbook good living!
At Hankins Decks, we're ready to customize your wood deck to fit your environment and lifestyle. Let us help you make your backyard fun and relaxing again.
Common wooden deck upgrades include:
Between work, school, chores, errands, and everything in between, finding some time for yourself can be downright impossible. A busy lifestyle with no rest can impact your health, so caring for yourself is essential.
A beautiful and durable wood deck offers you the perfect urban escape where you can go outside to unwind, relax, and return to the hustle of daily life, ready to tackle any challenge.
Whether you need a peaceful outdoor space to work from home, or simply a place to unplug and enjoy quality time with family and friends, we're here to help you choose the best wood deck option for your unique home and living needs.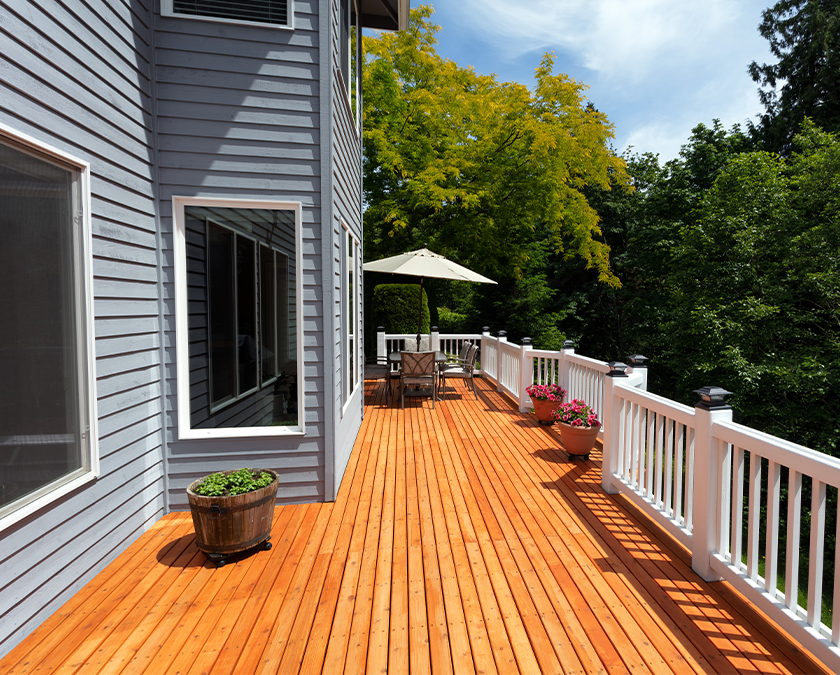 No matter the size of your backyard, we're up to the task of creating the perfect deck for your personal space.

Please get in touch with us so we can talk about your needs—fill out our form to get started. A brief phone consultation will help us discover your deck vision, and see how we can bring it to life.

We get to work on your project, using only high-quality materials. We commit to delivering the best results while keeping you comfortable and informed the whole time.

Get ready to host your first barbecue on your new deck with family and friends. You can enjoy a short getaway in your new and improved outdoor living space whenever you want.
Wood Deck Construction Pricing
When you decide to partner with us, you choose a team that brings the perfect blend of passion and experience. No matter the size of your deck, you are guaranteed top-quality materials and excellent results.
12x12 treated wood deck with wood railings, a small wood staircase, and aluminum spindles.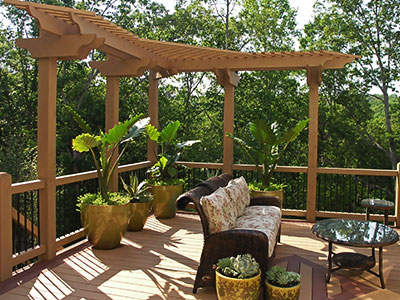 14x16 treated wood deck with wood railings, wood staircase, and aluminum spindles.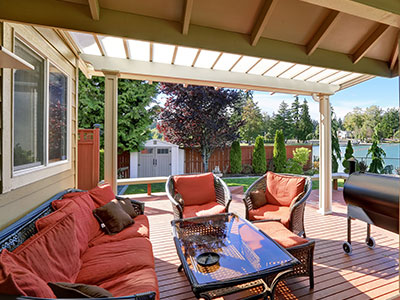 16x20 cedar deck with cedar railings, cedar staircase, and aluminum spindles.
*Prices are averages and may change depending on the size of your deck and your choice of materials and finishes. You'll receive an exact quote for your unique deck project after the on-site consultation.
What Happy Homeowners Say
We realize that choosing the right contractor to craft your outdoor living space can be challenging. We hope our customer's reviews will make it easier for you to decide.
Matt was awesome to work with. We had him screen in our deck recently. Super quick on quotes and communication. Very thorough and detailed. Keeps you in the loop. He got to our project ahead of schedule. The price was very fair and we feel like we got everything we wanted.
The team at Hankins Decks did a fantastic job replacing our old deck. Although they were not the cheapest quote we received, the details Matt shared with us showed his vast knowledge of his craft. It was an easy choice for my wife and I to trust them to see our job through.
Quality workmanship and materials. The owner was easy to work with.
Let Us Craft You A Unique Outdoor Destination