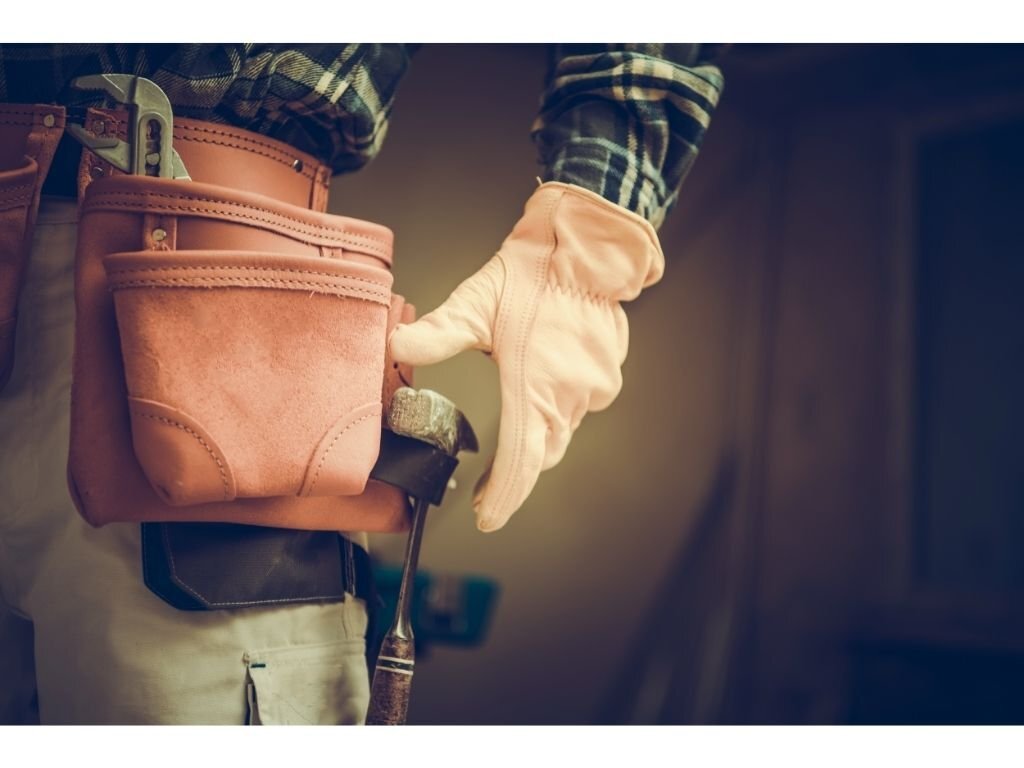 Why Choosing A Contractor Who Is Licensed and Insured Is A Must!
I'm sure you've heard all your friends, family, every article and video you see online, and from everyone else, to make sure your contractor is fully licensed and insured. This advise gets shared more than anything else when discussing finding the right contractor. That is because it is a mistake that has cost so many people problems, and can easily be the most overlooked aspect of hiring a profession contractor.
Let's start with the why. Why does my contractor have to be licensed?
Simplest answer is to protect the quality of your project, and to keep the contractor liable for their work.
A licensed contractor has taken all the required courses, taken the required testing, and has all the paperwork and licensing from the city, county, and state needed to not only build your job to all the required building codes, but also obtain all the necessary permits for your project. It also holds the contractor responsible from a building standpoint with required codes and having their name on the permits for the work.
You also need to make sure your contractor is going to pull all necessary permits, as well as get all required inspections for you project. A big red flag is if a contractor ever requests that you pull the permit. They should be doing that themselves, and are required by law.
If you are ever curious if your project will require a permit, your city's building department will be happy to answer any questions or concerns you may have.
Not pulling permits can haunt you down the road if you ever need to sell or refinance your house. If you added a bedroom or increased the size of your deck for instance, you may not be able to claim the added value to your home, and also have problems with inspections and appraisals. In some cases, you may even have to tear down some or all of the unpermitted work and start all over.
What about insurance – Why does my contractor need insurance?
Insure should also be a major concern when it comes to the final decision of a contractor. There are two types of insurance you should question your contractor about – General Liability and Workers Compensation. Both cover very different aspects of your project, and both are required by most municipalities to become a licensed contractor.
General liability insurance covers damages caused by the contractor. If something were to ever go wrong and your property was damaged, you as the homeowner want to make sure you're not liable for anything. The professionals working on your home are still human beings, and unfortunately accidents can happen. If your contractor doesn't have general liability insurance, you could be stuck holding the bill or going to court to pay for these damages.
The second type of insurance all contractors must have is workers compensation insurance. This covers the contractor's employees, as well as any subcontractors on your jobsite in the event someone gets hurt. Did you know that if your builder does not have workers compensation, and someone gets hurt on your property, they can come after you as the property owner? It's true! Make sure your contractor has all necessary workers compensation insurance for his workers.
Show Me Proof!
Don't hesitate to ask your contractor to show you proof of insurance and their contractor license. If your contractor or builder seem hesitant or refuse, that is a big red flag. Also ask if they plan to pull a permit for your project. Projects such as home remodeling, deck building, additions, roofing, electrical, and plumbing, usually, if not always, require permits. If your contractor wants to "avoid them" or "let you handle them" I suggest continuing on your search and find a contractor who wants to do it the right way.