There are many factors to consider when choosing a fence for your home, but one of the most important is what type of wood to use. Each type of wood has its own benefits and drawbacks, so it's important to choose wisely.
In this blog post, we'll take a look at the best types of wood for fences and why you might want to choose them. We'll also discuss the pros and cons of each type of wood fence, so you can make an informed decision about which one is right for your home.
Let's get started!
There are many different types of wood fences, but some are more popular than others. The most common types of wood fences among homeowners are:
Picket fences are a classic style of fence that is made up of short, vertical boards called pickets. They are often used in suburban areas to define property lines and keep pets and children safe.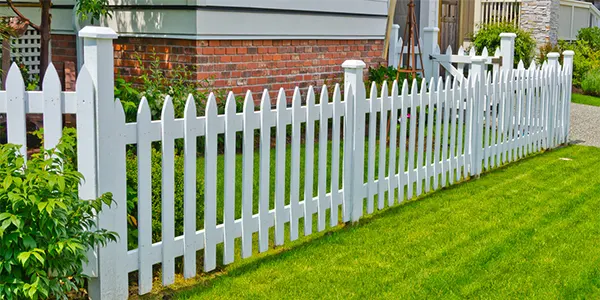 Board fences are made up of long, horizontal boards that are attached to each other with nails or screws. The boards are usually made of pine or cedar wood. These fences are a popular choice for homeowners who want a privacy fence.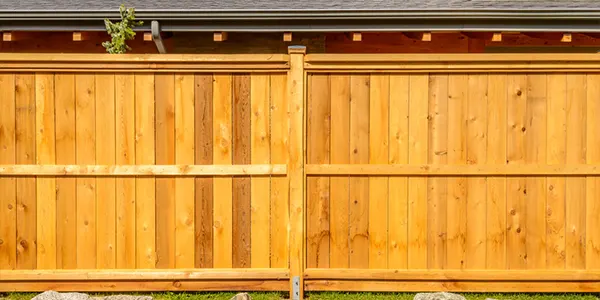 Shadowbox fences are a hybrid between picket and board fences. They are made up of alternating boards of different lengths so that the fence looks like it's made up of boxes.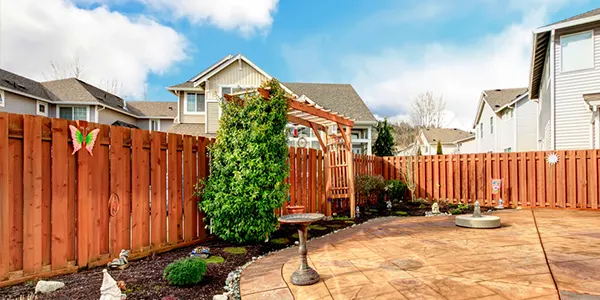 A lattice fence consists of a solid base and additional sections of pressure-treated wood attached to the top. They are used to add depth and character to a fence, while still allowing the homeowner to maintain the view through their property.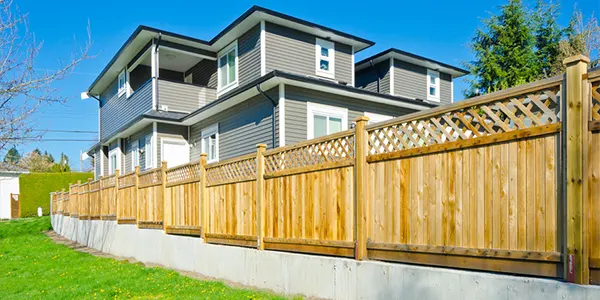 Slat fences use durable wood boards that have spaces between them for an open, airy look. These types of fences are commonly used for pool enclosures and entrances to the yard.
Split rail fences consist of a series of vertical boards that have been cut in half and attached to each other at the top with wooden stakes. They come in many different heights, depending on what you need them for.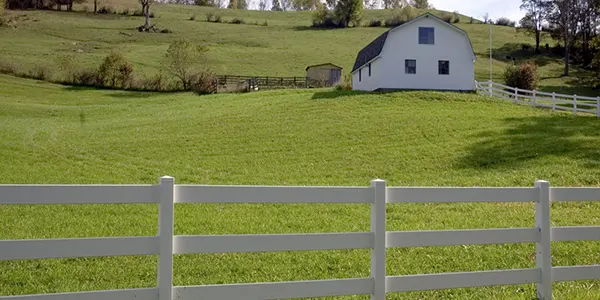 2. The Pros And Cons Of Each type of wood fence
Each type of wood fence has its own set of pros and cons, so here are a few of the most important ones:
3. The Best Wood Fence For Your Home
When it comes to choosing the best type of fence for your home, there are a few things you need to consider. First, think about what style you want your fence to be. There are many different types of wood fencing to choose from, including picket fences, board fences, lattice fences, and shadowbox fences.
Second, think about how much money you want to spend on the fence. Wooden fences can be expensive to install, but there are many affordable options available.
Finally, think about the climate in your area. Some types of wood fences are more suitable for cold climates than others.
If you're looking for a beautiful and affordable wood fence that will last for many years, then a shadowbox fence is a great choice. Shadowbox fences are very similar to picket fences, but they have an open design that adds a unique touch.
They can be stained or painted in your favorite color and come with custom designs for a truly customized look. If you're worried about safety, shadowbox fences come with sturdy posts that provide good security. Although these types of fences require regular maintenance, they can last for many years.
4. How To Install A Wood Fence
Installing a wood fence is a big project, but it's not too difficult if you have the right tools and know-how. Here are the basic steps:
Measure The Length And Width Of Your Fence
Before you purchase any materials or start digging holes in your yard, make sure you measure the length and width of your fence. This will help you to determine how many panels you need and what type of wood to buy.
Once you have determined the size of your fence, go to your local hardware store and purchase the materials you need. Make sure to buy enough wood to complete the project, as well as nails, screws, brackets, and other supplies.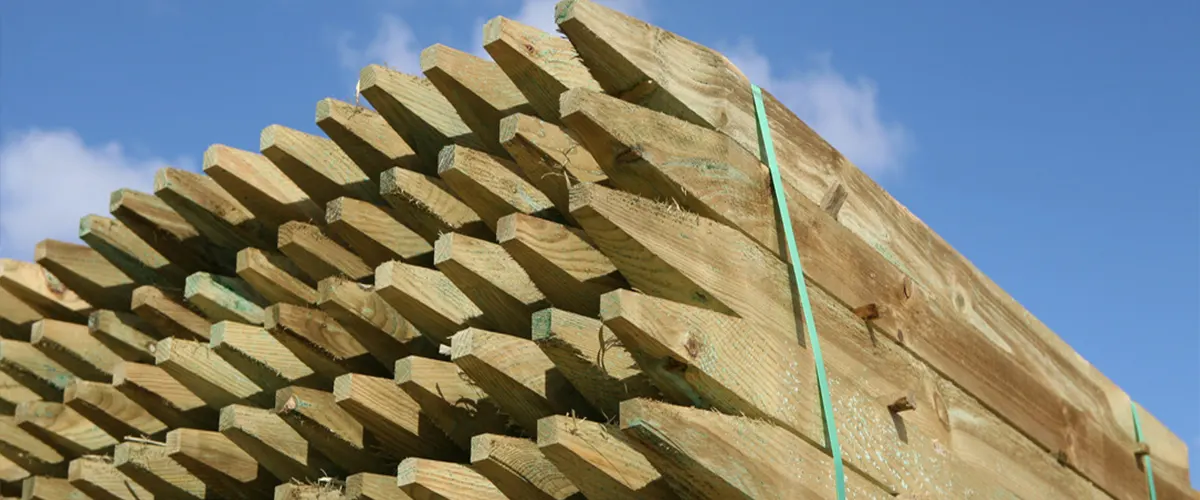 This step is especially important if you have a shadowbox fence. Holes should be dug in the ground at least two feet deep and two-and-a-half to three feet apart. If you're installing a picket fence, then larger holes that are three feet wide and up to four or five feet deep will do.
Set The Fence Posts In The Holes
Once you've dug your post holes, you need to secure the posts in them. The larger your fence, the wider and deeper the hole should be. Use a level to make sure that each post is securely straight before securing it with cement.
Once the cement has dried, cover any dirt or grass that came out of the hole to give your fence a cleaner look.
Measure And Cut Your Panels To Size
Use a tape measure to get accurate measurements for each panel, then cut them down to size using a table saw or a circular saw. For picket fences, all the boards should be the same length so they cover the entire fence.
For shadowbox fences, you can make the front row shorter to give your fence a unique look.
Secure The Panels With Brackets
Once your panels are cut down to size, secure them to the posts using brackets that you screw into place. Make sure there is an even amount of space between each panel for maximum security and stability.
Add A Decorative Touch To Your Fence
After you have attached all of the panels, you can add a special touch to your new outdoor fencing using additional materials. You may want to paint it a certain color or stain it with a wood sealer. If you used pickets for your fence, then consider adding latticework along the top.
5. Maintenance Tips For Wood Fences
Here are some tips to help you get the most out of your fence:
Wood fences offer a wide variety of styles and materials for you to choose from. We've examined the pros and cons of each type so that your decision is easier, but we understand it may not be an easy choice to make.
If you find it difficult to decide which fence to choose or need professional help when it comes to installing it, get in touch with us today. We'd be more than happy to help!