If you're thinking about installing a split rail fence, there are a few things you need to know before getting started. In this guide, we'll walk you through the process of installing a split rail fence step-by-step, so you can do it yourself.
Whether you're a first-time homeowner or just looking to update your property's fencing, here is everything you need to know about how to install a fence properly.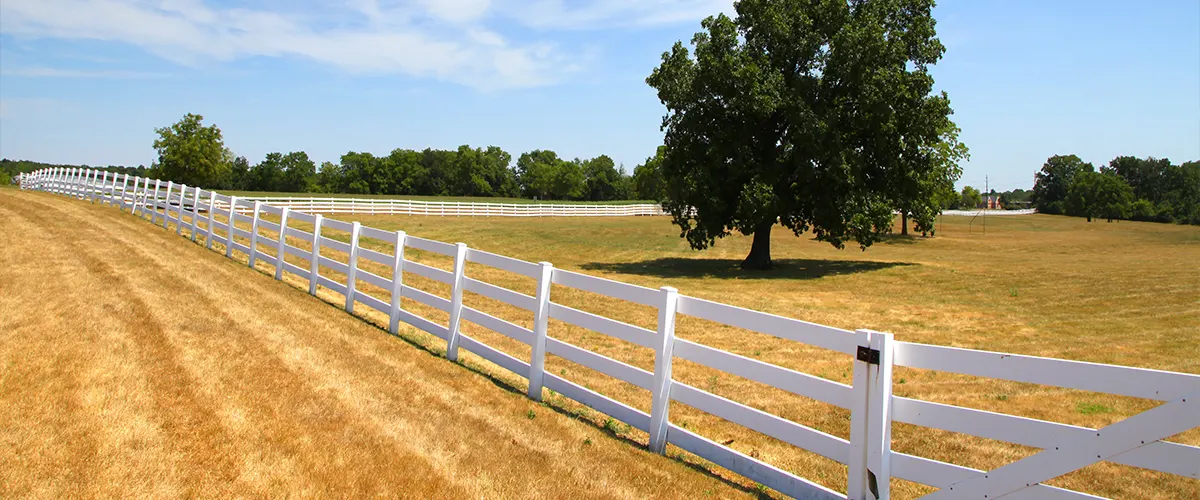 1. What You Need To Know Before Installing A Split Rail Fence
Before you install a split rail fence, there are a few things you need to take into consideration. First, you'll need to decide where you want the fence to go and how much space you want it to cover.
You'll also need to choose the type of wood you want for your fence. Then, make sure you have the necessary tools and fence materials.
But let's see what a split rail fence is.
A split rail fence is simply a fence made out of partially split logs that are typically used to create garden borders or enclosures. Split rail fencing is durable and can be bought pre-made at your local home improvement store, making it the perfect DIY project for homeowners.
2. How To Layout Your Fence
Here are 6 easy steps you need to follow in order to create the layout of your fence:
3. How To Install The Fence Posts
First, you'll need to dig post holes for each post that is the same depth as the rail and twice as wide. Then, pour a base of gravel into each hole, and add cement to create a solid foundation. Make sure you add two more inches of gravel before adding concrete mix.
Mix the concrete according to the manufacturer's instructions and fill the post holes to the top and reinforce each post with rebar and wire before covering it in concrete. Use a level to make sure the line posts and the corner posts are straight and plumb (i.e., perpendicular and vertical).
Allow the concrete to dry completely and fill the remaining space with dirt. Finish by installing caps onto the top of each post.
4. How To Attach The Fence Rails
There are two ways you can attach the rails to the posts:
5. Tips And Tricks For A Flawless Installation
Here are a few tips and tricks you can follow to ensure a flawless installation of your split rail fence:
6. Keep Your Fence In Great Shape
Split rail fences don't require too much effort in order to look great. Here are some easy steps you can follow to keep your fence in good shape:
Frequently Asked Questions
When installing those posts, make sure that those posts are at least 1 foot into the ground and about 2 feet wide. By doing this, your posts won't sag like a lot of other fences do because the pressure is distributed evenly throughout the pole.
It typically takes about four hours for the concrete to set. In order to avoid damaging your posts, you should wait a minimum of 24 hours before attaching rails or using stakes on either side of each post.
You'll need to use screws that are long enough to go through the post and into the rail. The screw head should be big enough to fit over a washer so that it won't pull through the wood.
We hope this guide has helped you understand the basics of installing a split rail fence by yourself. If you need help with your installation, we can provide assistance with any questions or issues that come up during your process.
Get in touch if you want to talk about how our team of experts can be involved in helping install your new split rail fence!