If you're looking to add an outdoor living space to your home, a raised deck is a great option. There are many things to consider when planning and building a raised deck, such as the size of the deck, the type of flooring, and the railing. 
This blog post will discuss seven key considerations for building a raised deck that will be perfect for your needs!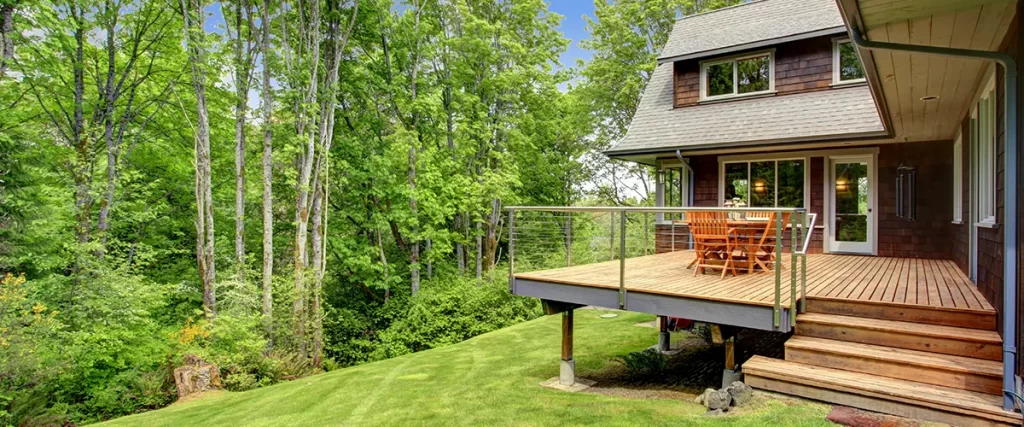 1. What is the purpose of your deck?
A raised deck can serve multiple purposes – it can be a great place to entertain guests, enjoy a meal outdoors, or simply relax in the sun. If you're looking for an outdoor space that can accommodate all of your needs, a raised deck is a great option!
The first consideration when planning this type of project is the purpose of the deck. Do you want it to be an extension of your living room, or do you prefer it more as a place for entertaining and dining? Do you have children who will be using this area frequently? If so, safety considerations about ground level should also be taken into account.
If you're not quite sure what you want a raised deck to do for you, think about the activities you and your family enjoy most outdoors. This will give you some good ideas about what kind of features your raised deck should have!
2. How much space do you have ?
When planning your project, it's important to consider the amount of space you have to work with. If you don't have much space, smaller raised deck options can still accommodate your needs. There are also raised decks that are designed to be multi-level, which can be a great option if you have a lot of space to work with.
If you're not sure how much space you need, take some measurements and draw out a rough sketch of the space you have available. This will help you determine the size and shape of your deck.
3. What type of material will the floor be made from?
There are many different materials that can be used for the floor of a deck, including wood, composite decking, concrete pavers, or flagstone. Each material has its own pros and cons, so it's important to consider which one will work best for your raised deck.
Wood is a traditional choice that is easy on the budget and can be stained in any color you choose! Composite materials like Fiberon give decks an authentic look with minimal maintenance needs. Flagstone can add a rustic charm that works well in any raised deck design while concrete pavers offer unlimited possibilities when it comes to color, shape, and size options!
The type of material you choose will depend on your budget, the look and feel you want for your deck, as well as its purpose.
There are a variety of factors that will affect the cost of building a raised deck, including the size and design of the deck, the type of material used for the floor, and the accessories included.
On average, a raised deck can cost anywhere from $5,000 to $10,000 to build. However, there are many affordable options available, so it's important to shop around and compare prices before making a final decision.
Wood is generally the cheapest option when it comes to deck materials, while composite materials tend to be more expensive. However, composite materials require less maintenance and offer a longer lifespan than wood decks.
Things like railings, stairs, and lighting can add a lot of cost to the overall project when it comes to accessories. It's important to consider these additional costs when budgeting for your deck.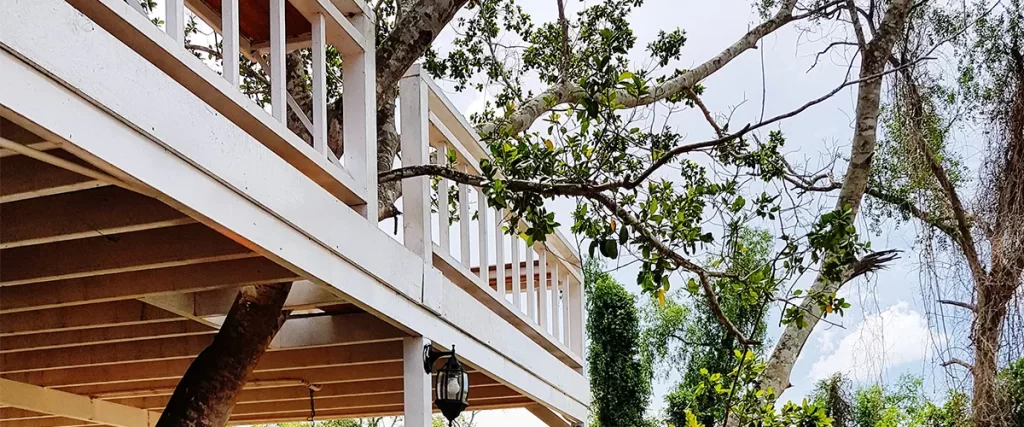 5. Who will be building the deck?
There are pros and cons to both hiring a professional contractor to build your raised deck and having a DIY deck.
Hiring a professional contractor can be a great option if you're not comfortable with DIY projects or if you don't have the time to do it yourself. A contractor will have the experience and knowledge to build your raised deck quickly and efficiently, and they will be able to ensure that it is done correctly.
However, hiring a contractor can be expensive, and you will likely need to hire several professionals to complete the job – architect, engineer, builder, etc. This can add up quickly, so it's important to consider your budget before deciding whether or not to go this route.
Do-It-Yourself-raised decks are becoming more popular as people realize they can save money by doing it themselves. Many raised deck kits are available that make building raised decks easier than ever before!
However, some raised deck kits come with instructions that may not be clear or easy to follow for inexperienced DIYers. It's important to do your research and find a raised deck kit that is easy for anyone to use.
When you're looking to build a raised deck, there are key considerations that should be made. Consider the size and shape of your deck along with what design you want for it before deciding on materials and decking surface. 
Whether you're going for an elegant or rustic style, we can help get the perfect look by choosing railing and balustrade options. Get in touch today if building a new elevated outdoor living space is something you've been thinking about!