If you're in the market for a new privacy fence, you're likely wondering how much it will cost. In this guide we'll discuss the average prices for 6-foot privacy fences.
We'll also talk about popular fencing materials and tips for reducing the overall privacy fence cost. So whether you are looking to install a new fence or upgrade an existing one, read on for all the information you need!
1. Types Of Privacy Fences
There are a few different types of privacy fences to choose from, each with their own advantages and disadvantages. The most common types of privacy fences are:
Wooden fences: Wooden fences are the most popular type of privacy fence, and they come in a variety of styles and colors. They are also the most affordable type of fence.
Metal fences: Metal fences are very durable and can last for many years without requiring any maintenance. They require a bit of setup, and they do tend to be more expensive than other types of fencing materials.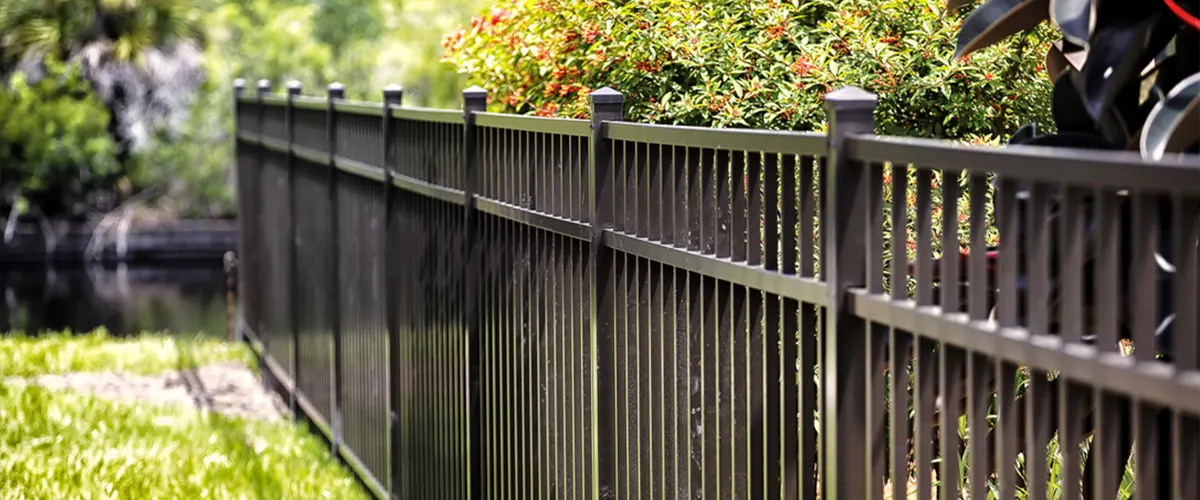 Vinyl fences: Vinyl is normally one of the most expensive types of fence, but it requires very little maintenance and can last for decades without rusting. It can also add value to your home if you ever want to sell.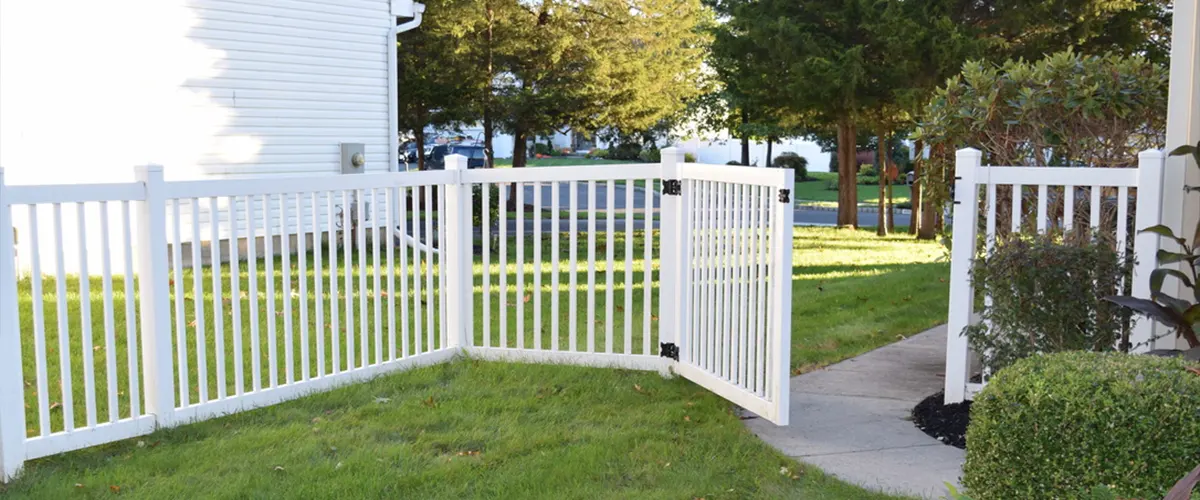 Chain link fences: Chain link fences are another popular type of privacy fence. They are affordable and easy to install, but they are not as aesthetically pleasing as some of the other options. Additionally, they can be less durable than other types of fences.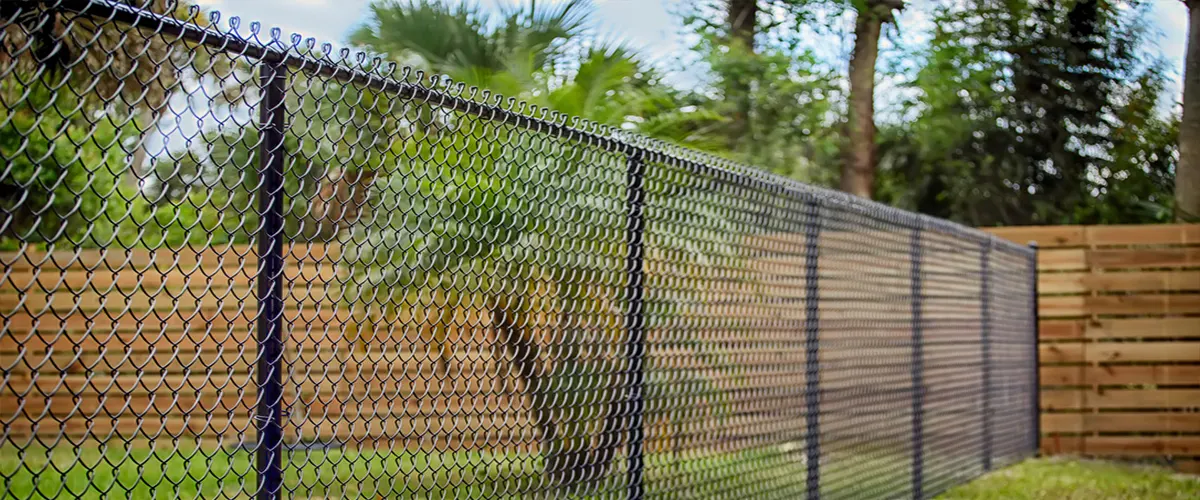 2. Privacy Fence Installation Based On Material
The materials used to make your fence can have a huge impact on its appearance and cost. Different fencing materials cost different amounts, and many suppliers will also charge additional fees for installation.
-Aluminum is the cheapest fencing material, but it is also very thin and may not offer ideal protection. A wrought iron fence or a steel fence are much more durable, but they are also much more expensive than aluminum. The average cost per linear foot for an aluminium fence is $15 – $48.
-A wood privacy fence is generally one of the most affordable types of fence, but it requires regular maintenance to ensure it lasts a long time. For a wood privacy fences the average cost can vary between $10 to $30.
-Chain link fence is very durable and often lasts for decades without requiring any maintenance. However, because steel wire is not very aesthetically pleasing, many people choose to line it with wooden or metal pickets. The chain link fence cost can be anywhere between $11 and $23 per linear foot.
-A vinyl privacy fence can cost you more than any other type of material. The average price for a vinyl fence can vary between $10 and $40 per linear foot. However, for the high-end grades the price can go up to $60 per linear foot
3. Average Fence Installation Costs
When you're considering the overall price of your fencing project, make sure to factor in installation costs. Many fence suppliers will give you a flat rate for materials and installation, but some contractors charge an hourly rate for their services.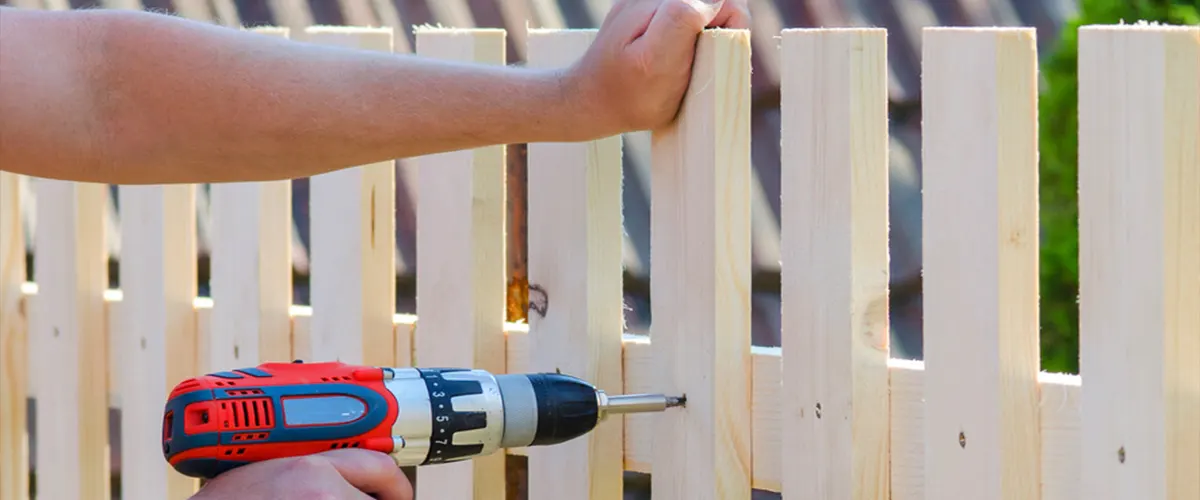 It's also common for a fence installer to charge varying rates for installation, depending on his experience and the difficulty of the job.
The average labor cost for installing a privacy fence, however, can vary from 5 to $20 per linear foot.
4. Average Cost Of A 6-Foot Privacy Fence Per Foot
The average labor costs of a 6-foot privacy fence can vary depending on the type of material you choose. For example, a wood privacy fence will be much cheaper than a vinyl fence. Additionally, the fence installation cost can vary depending on the contractor you choose.
Generally speaking, the average privacy fence cost for a 6-foot fence is about $10 to $30 per linear foot.
5. Factors That Can Affect The Cost Of A Privacy Fence
Location
The location of your fence will directly impact its cost. If you are installing a privacy fence that is designed to separate different areas in your yard or around your home, expect to pay more for installation because a customized design will be required. Installing a fence on a slope will also cost more money, as it is considerably more difficult for contractors to carry materials up and down hills.
Size
The size of your fence will affect its price. For example, a small backyard fence might be relatively cheap because it does not require much material or labor. On the other hand, a tall, long fencing project in the back of your property will be more expensive because it is going to require multiple workers and take more time.
Special Features
Special features are an important part of any fence project, but they are also one of the major factors that can increase your overall cost. For example, certain types of fencing materials can be customized with special details or colors to give them a unique look.
Additional features like gates, railings, or electrical upgrades may increase the cost of your fence, depending on how extensive they are.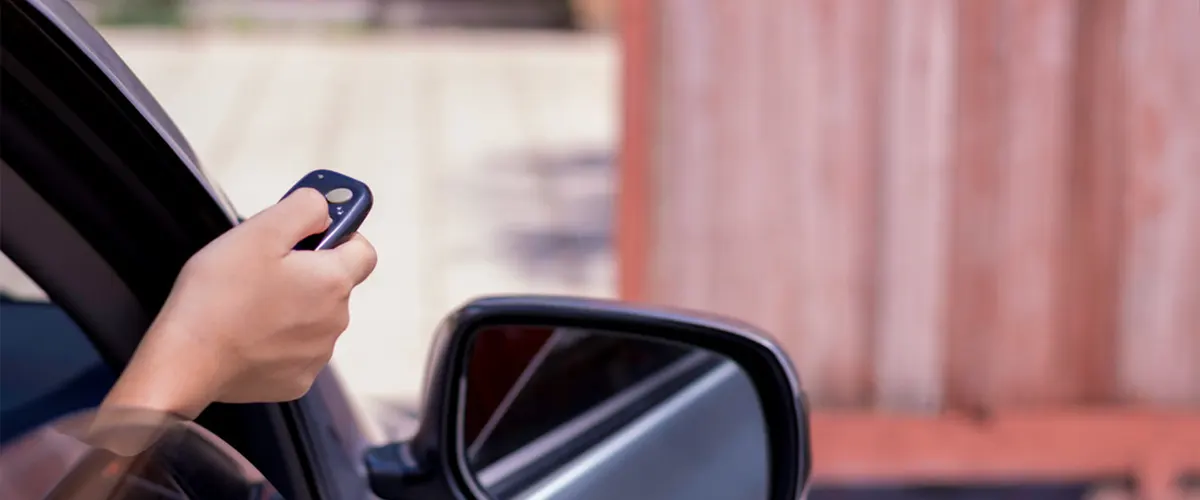 The Application Process
In addition to materials and installation costs, it is important to factor in any fees you might have to pay for the application process. In most cases, a building permit is required for all types of fencing installation. The fee schedule will vary from area to area, including the price you will have to pay for your permit. Also, some locations may require fencing materials to be tested or certified.
Some townships and communities even require homeowners to get approval before starting any major building projects, including fences installation. If this is required in your area, you can expect to pay an application fee for having your project reviewed.
The Level Of Experience Of The Fence Contractor
Professional fence installation can be a significant factor when it comes to fencing costs. For example, an experienced contractor or subcontractor may charge more for their services but also get the job done more quickly and with fewer errors.
Also, buying materials from a company that offers delivery and installation may generally cost more than purchasing everything yourself. If you only need some materials installed, you can usually hire a contractor separately to do the job.
Other Considerations
Other factors that might affect your final price include what type of footing will be used for posts and whether or not concrete footers are needed to support new fencing materials. For example, wooden post fences might need concrete to create a solid and durable foundation, while low metal stockade fencing can generally be installed on soil and gravel.
Additionally, you will typically need to pay extra if your landscaping is affected by the installation process. For example, fencing materials that go up very close to trees or landscaping beds may require trimming or pruning.
6. Tips For Reducing The Cost Of Installing A Privacy Fence
There are a few simple ways to reduce the cost of installing a privacy fence without compromising on quality or features. Here are a few tips to get you started:
Choose a simple design – A simple design is not only easier to install, but it will also be less expensive.
Restrict the height – Restricting the height of your fence can help to keep costs down without compromising on privacy.
Use existing materials – If you have some existing fencing materials that can be reused, this will help to reduce the overall cost of the installation.
Shop around for materials – Shopping around for the best prices on materials and labor can help to reduce the overall cost of your fence installation.
Consider DIY installation – If you are comfortable with DIY projects, you may be able to save a significant amount of money by installing the fence yourself.
Take advantage of sales and coupons – Purchase materials at the end of the season when clearance sales are often available. Also, look for online coupons that can help to reduce costs.
Use low-maintenance materials – Low-maintenance fencing options like vinyl or metal will cost more initially, but they will also require less upkeep over time.
Hire experienced installers – If you decide to hire a contractor to install your fence, make sure you choose a good one. A professional installer will not only save you time, but they may also be able to offer some valuable insights into how best to design and construct your new fence.
Stick to your budget – Decide how much money you can afford to spend on your fence, and don't go over that amount. Many homeowners try to skimp on the cost of a new fence and regret their decision later because they do not get the look they were going for.
Conclusion
The cost of a 6-foot privacy fence can vary based on a lot of factors. You may choose to construct your own fence and save money by doing so, but there are some things you should consider when deciding whether or not this is the best option for you.
Professional installation will typically cost more than self-installation. However, if done incorrectly the project could end up costing more over time with repairs needed down the road.
When considering all these variables (and any others specific to your situation), it helps make sense of why pricing varies from contractor to another. If you decide to hire a contractor to install your fence, we're here to offer you our professional opinion and help you get the fence of your dreams!