A Process Tailored To Fit Your Needs
Relax While We Build You The Perfect Deck
Crafting beautiful decks and outdoor living spaces in Overland Park, Olathe, Leawood, Lenexa, and more of Johnson County, Kansas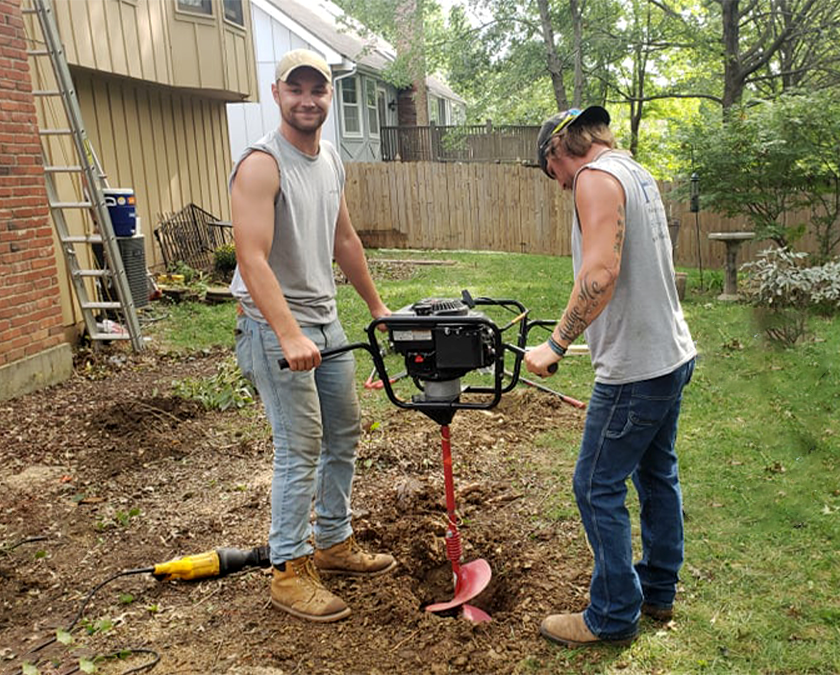 There's no need to let your new deck or outdoor living space keep you up at night. Having a professional team handle your new project is a wise decision and we have just the experience needed to make your outdoor space look great and serve you for a lifetime.
Our process is designed to get the job done right the first time. We'll advise you on the design, the most suitable materials and finishes, and install everything in its proper place. We keep you informed at every step, so you're in control of the entire process.
Read more about our process below.
11 Easy Steps Towards Your Beautiful Deck
To make sure that you know what to expect when working with us, we've explained our process in detail. We keep you in the loop so that the end result always meets your expectations.
Step 1. Fill Out Our Form
Please fill us in on all the details about your dream project. Share with us your vision for your deck or your outdoor living space.

Step 2. Phone Consultation
We'll contact you within the next day to discuss the goals of your project.
Step 3. On-Site Consultation
We'll come over to your house to see what we have to work with. We'll talk about your project in detail and start visualizing how the outdoor space will look.

Step 4. Signing The Contract
We examine technical aspects like budget, timeline, and materials, and solidify the whole project plan. We then go over the contract to make sure you are comfortable with every detail.

We design your outdoor living space according to your vision, using 3D rendering software. This ensures you're in full control of how your home will look before we start working.

Step 6. Pre-Job Walkthrough
In order to keep your landscape safe, we use plywood to lay our equipment on. Before starting the work, we do a walkthrough of the site together. This process gives you a clear idea of what you should expect as your project unfolds.

We work our magic on your outdoor project. Before you know it, your space is completely updated. Now you can relax and have a good time in your newly improved backyard.

Step 8. Our Cleaners Get To Work
As soon as our work is done, we have our professional team clean up the job site. You'll never know we were there in the first place.

Step 9. Post-Job Walkthrough
We do a final walkthrough to make sure you are completely satisfied. After we leave, please take the next three days to perform your own detailed inspection of our work and don't hesitate to get back to us with any extra feedback.

We stand behind our work and offer a five-year craftmanship and systems warranty. You also benefit from the manufacturer's warranty on materials.

Step 11. Enjoy Your Deck Worry-Free
To ensure that you are happy with the final project, we have a three-day, three-week, three-month, and twelve-month follow-up plan where we get in touch with you to check if everything's perfect. Enjoy your deck and your improved outdoor space!
What Happy Homeowners Say
We realize that choosing the right contractor to craft your outdoor living space can be challenging. We hope our customer's reviews will make it easier for you to decide.
We've spent every day the weather will allow, sitting out on our screened-in deck. We would absolutely recommend Hankins Decks and will use them for any future projects.
The outcome was even better than we both imagined, and their craftsmanship shows throughout the entire deck. We will be sure to recommend your team to everyone.
Quality workmanship and materials. The owner was easy to work with.
Imagine Your Ideal Outdoor Space And Let's Make It A Reality