Unwind Outside On A Long-Lasting Composite Deck
Crafting beautiful decks and outdoor living spaces in Overland Park, Olathe, Leawood, Lenexa, and more of Johnson County, Kansas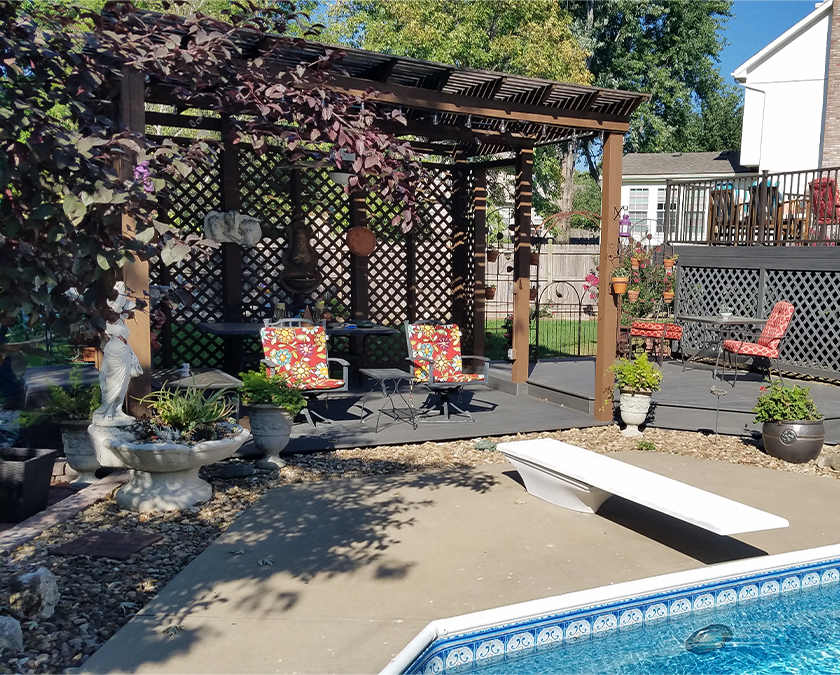 Get Some Peace Of Mind In Your Private Outdoor Sanctuary
Do you ever feel like you need a break from the stress and commotion of everyday life? Ease the tension built up over the work day by finding peace and relaxation in the privacy of your own uniquely-designed backyard. Enjoy an instant getaway with a bright and sunny deck that turns your backyard into a place of pure comfort.
We're here to make sure every detail of your deck is customized to your personal tastes. From custom sitting areas to bars, breakfast areas, and chilly pergolas, you can have the perfect place to enjoy fresh air.
Common composite deck upgrades include:
Why You'll Love Composite Decks
In order for you to truly relax on your deck, you shouldn't worry about the constant need for cleaning and staining. Composite decks are low maintenance and don't require the upkeep a wooden deck does.
Temperature changes, rain, and extreme sunlight can all be damaging to wood. A low-maintenance composite deck, however, is weatherproof—you'll be able to enjoy it worry-free.
If you are interested in a deck that will last for decades, composite decking is the way to go, and we're here to help.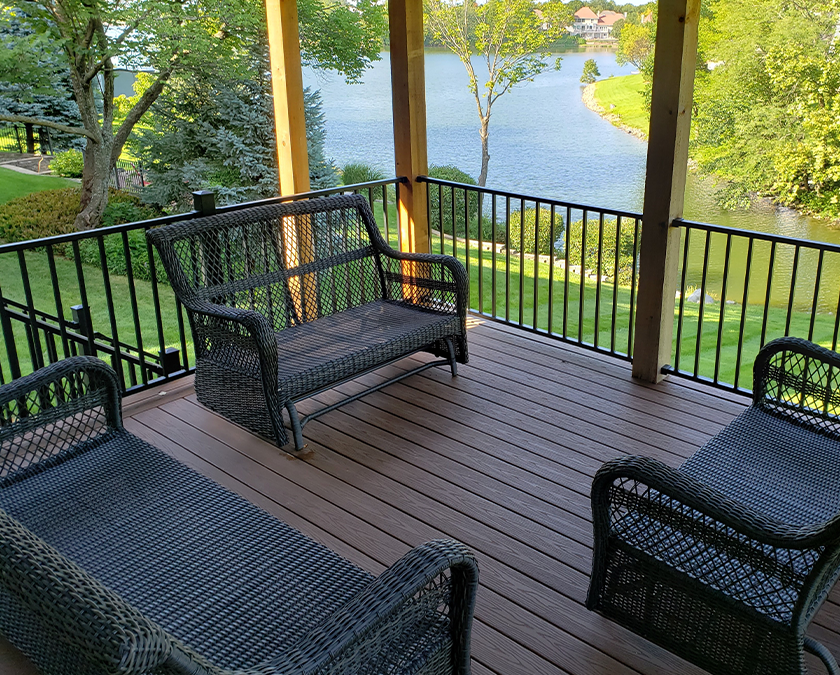 No matter the size of your backyard, we're up to the task of creating the perfect deck for your personal space.

Please get in touch with us so we can talk about your needs—fill out our form to get started. A brief phone consultation will help us discover your deck vision, and see how we can bring it to life.

We get to work on your project, using only high-quality materials. We commit to delivering the best results while keeping you comfortable and informed the whole time.

Get ready to host your first barbecue on your new deck with family and friends. You can enjoy a short getaway in your new and improved outdoor living space whenever you want.
Low Maintenance Decks Pricing
When you decide to partner with us, you choose a team that brings the perfect blend of passion and experience. No matter the size of your deck, you are guaranteed top-quality materials and excellent results.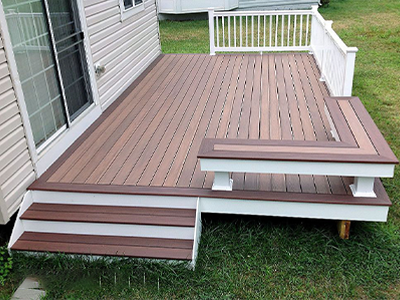 Basic Low Maintenance Deck*
Small entry-level composite deck with aluminum railings, 4-step staircase, and fascia wrapping.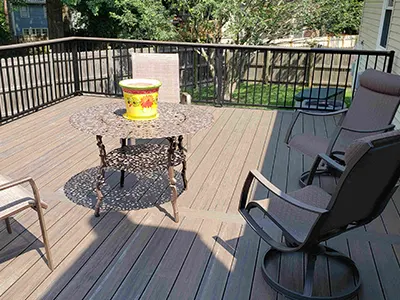 Average Low Maintenance Deck*
Mid-sized upgraded composite deck with aluminum railings, staircase, composite fascia wrapping, and hidden fasteners.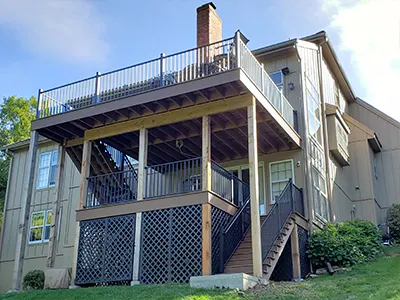 High-End Low Maintenance Deck*
Large upgraded composite deck with aluminum railings, staircase, composite fascia wrapping, deck ambient lighting, and hidden fasteners.
*Prices are averages and may change depending on the size of your deck and your choice of materials and finishes. You'll receive an exact quote for your unique deck project after the on-site consultation.
What Happy Homeowners Say
We realize that choosing the right contractor to craft your outdoor living space can be challenging. We hope our customer's reviews will make it easier for you to decide.
We've spent every day the weather will allow, sitting out on our screened-in deck. We would absolutely recommend Hankins Decks and will use them for any future projects.
The outcome was even better than we both imagined, and their craftsmanship shows throughout the entire deck. We will be sure to recommend your team to everyone.
Quality workmanship and materials. The owner was easy to work with.
Enjoy A Worry-Free Lifestyle With A Worry-Free Deck