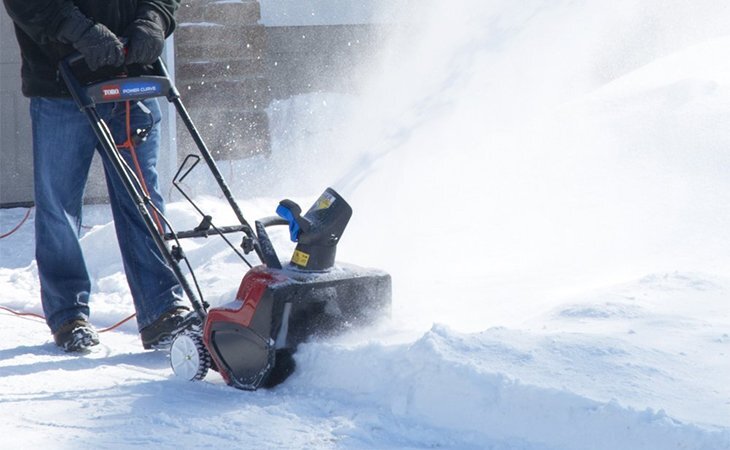 Can I Use A Snowblower On My Composite Deck?
I personally do not necessarily recommend using a snow blower on your deck. You can do so, but do at your own risk. Here are some tips to prevent damage when using a snowblower to clear the snow off your composite decking. You only want to use a single stage blower on your deck. This is the blowers with the rubber paddles that spin at a high rate to collect and throw the snow. This type of snowblower is available in both electric or gas, and many homeowners already have one sitting in their garage.
To successfully use a snowblower on your composite deck, you want to take the same approach as you would with shoveling. Run the blower lengthwise down your deck. Be careful not to catch the plastic blade on the bottom of your snowblower on the edges of your decking.
The reason I don't recommend using a snowblower on your deck isn't due to the blower itself causing damage. I have seen deck boards damaged accidently from the snowblower paddles taking in a rock or other piece of debris and scratching the deck at a high rate of speed. This can potentially do quite a bit of damage to your composite deck boards very quickly. Be careful, and be safe!