Add security And Privacy To Your Home With a Well-Built fence
Top quality fencing services in Johnson County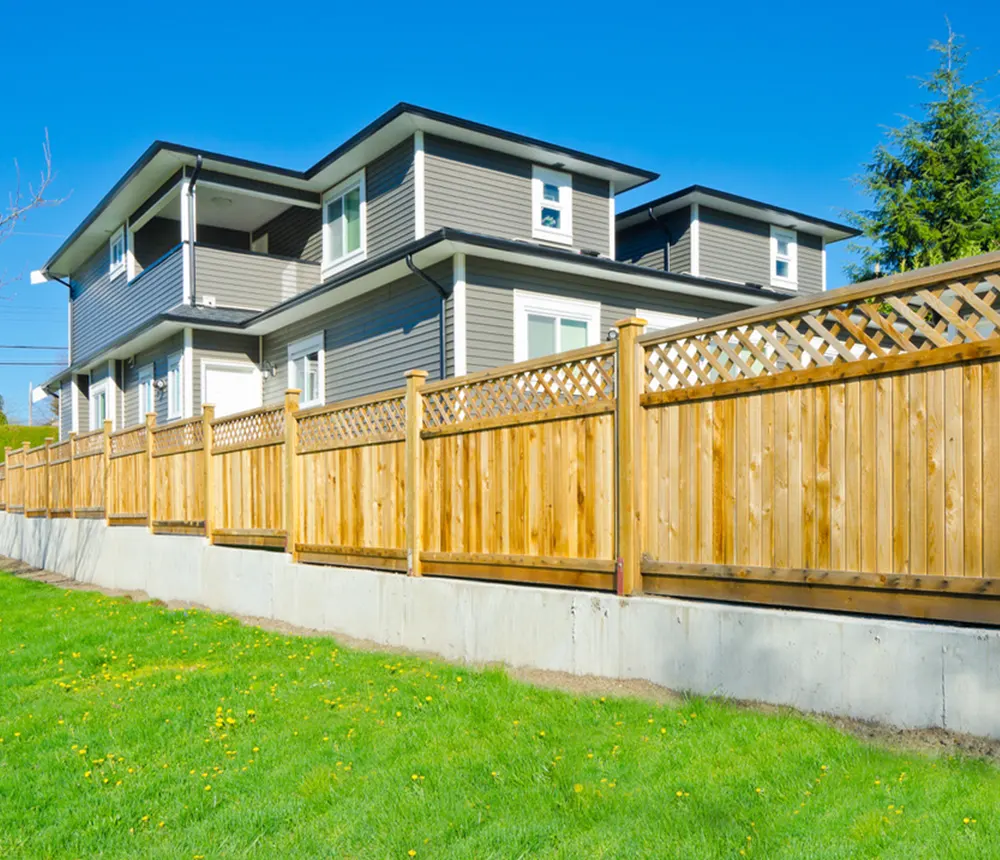 Scroll to discover options, process, and pricing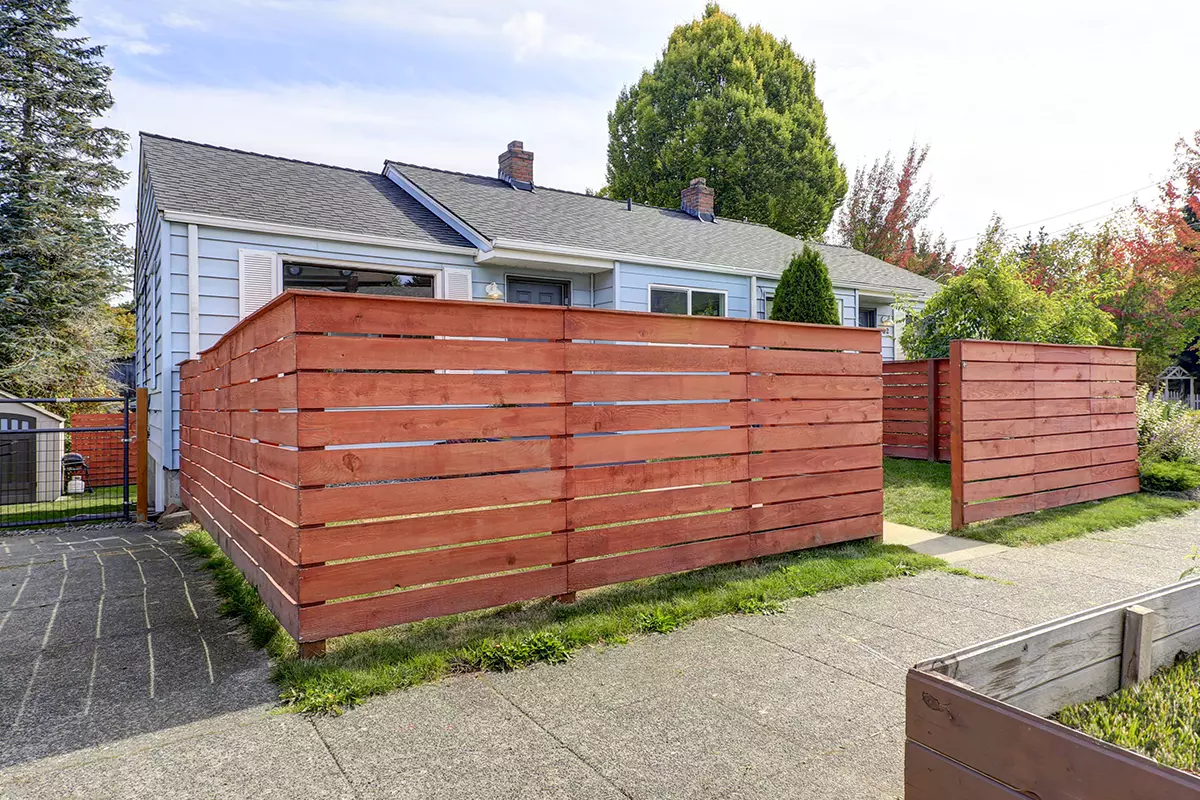 Get The Privacy You Need With A Durable Fence
We know how important it is to feel safe and relaxed when you're at home. Having a solid fence that protects your property and enhances its look is essential.
We're here to build you a fence that allows your family to enjoy the outdoors in a private way. Spend your time at home as you please without worrying about your neighbors or the safety of your kids, pets, or belongings.
Secure and beautify your property with these popular fence types and upgrades:
This Is What Your Fence Can Look Like
Know everything about your fence
If you're looking for a wood fence, the most reliable fence materials you can choose from are cedar, teak, and redwood. These types of wood are durable and resistant to moisture, decay, and insect infestation. A cedar fence can last up to 30 years.
If you're not set on a wood fence, aluminum or vinyl fences are very popular among Johnson County homeowners. These materials come in an array of styles, ornaments, and colors, which allows us to match the architectural style of most homes. Vinyl fences are four times stronger than wood, and both vinyl and aluminum are long-lasting and adaptive to any environment and landscape. Each of these materials has many more benefits, and we'll make sure to advise you on the qualities and features that will best suit your needs.
At Hankins Decks, we install most fences in 3 days or less. This timeline can change depending on the complexity of your project. We'll be happy to provide you with a more accurate time estimate after the on-site consultation.
This depends a lot on the material you want to go with. For a fence installation in Kansas, you can expect to pay around $6,500 for an average 6′ pressure-treated privacy fence, and $15,000 or more for a larger aluminum or vinyl fence. 
After we understand your vision and help you decide on the design and materials for your fence, we'll be able to give you a quote that matches your budget
The three biggest factors that determine the price of a fence are materials, height, and linear feet. Other aspects such as extra gates, pet "peepholes", pet guards, or extra decorations can drive the price up.
A Pricing Guideline For Your Fence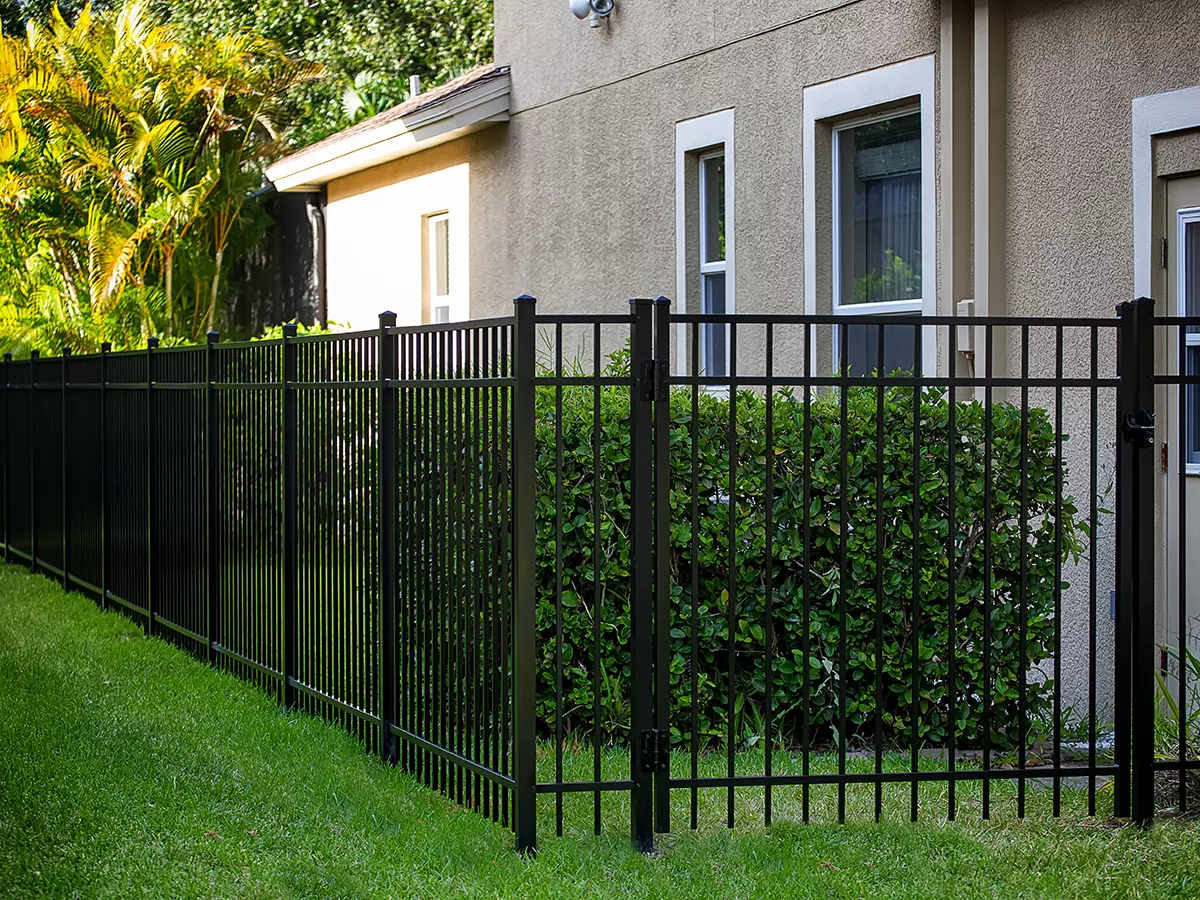 This 180 linear foot aluminum fence included:
Project was quoted at $14,790.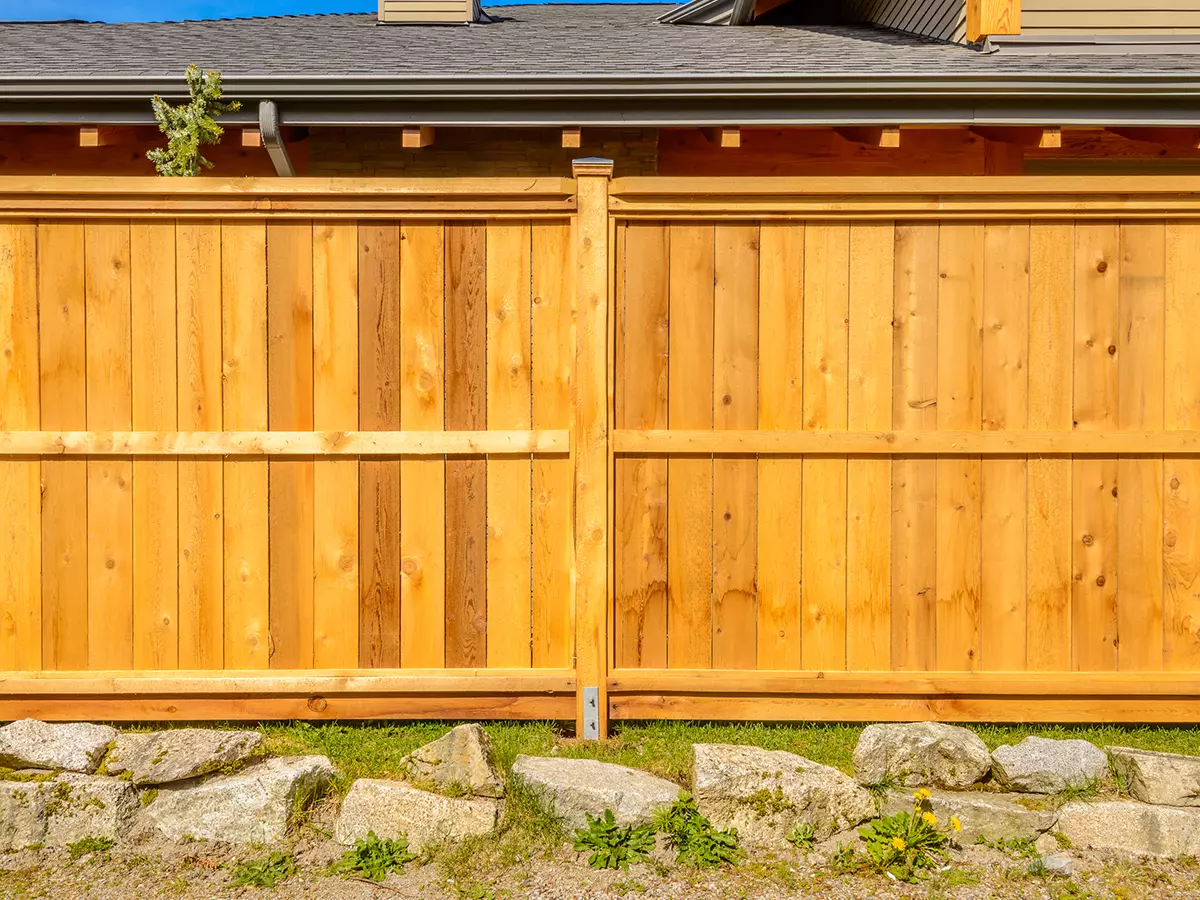 High-End Cedar Privacy Fence
This 172 linear foot privacy fence included:
Project was quoted at $8,875, where the finished "boxed-in" look came in at $1,480.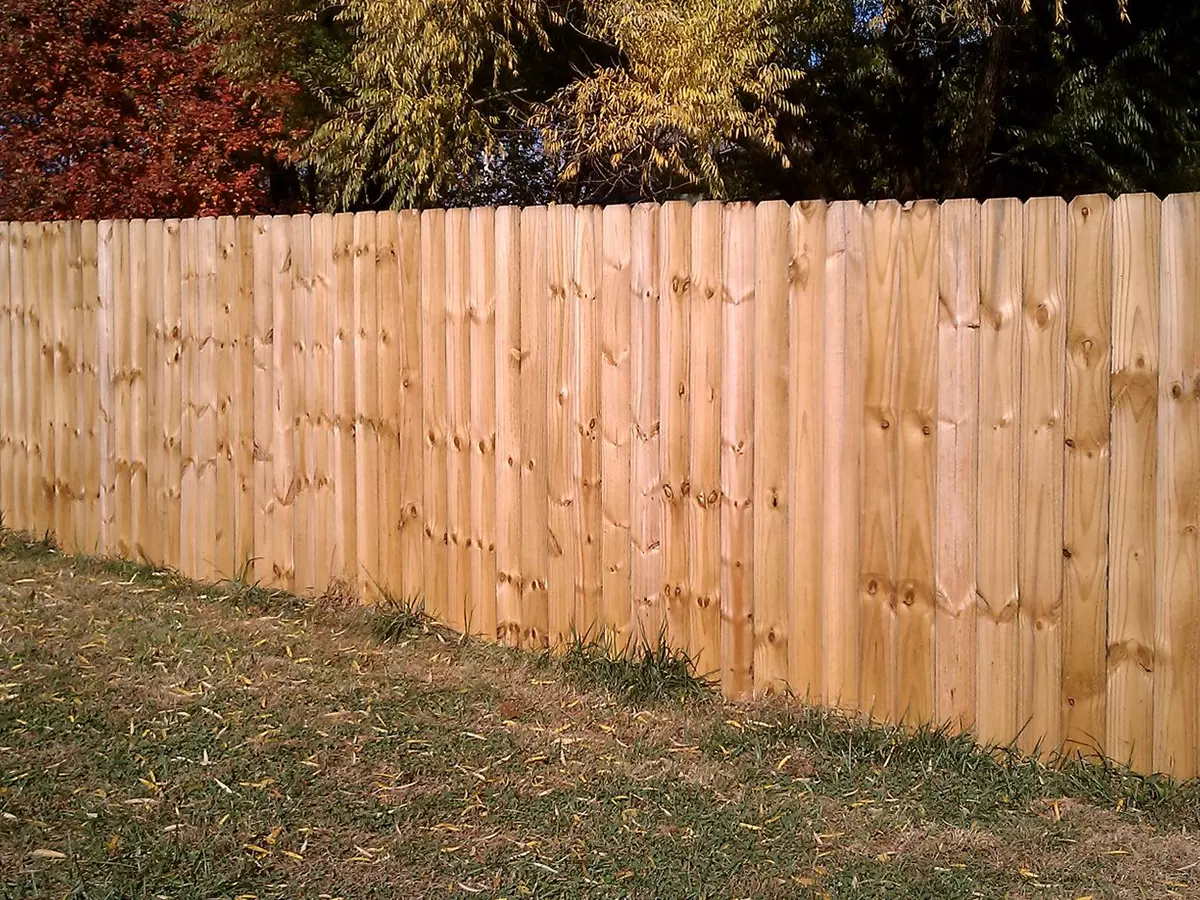 Budget-friendly pressure-treated privacy fence
This 156 linear foot pressure-treated privacy fence included:
Project was quoted at $5,225.
A Process That Caters To Your Needs
Improving your outdoor space should be a pleasure. Our process is meant to give you the perfect fence with zero struggle. Here's how: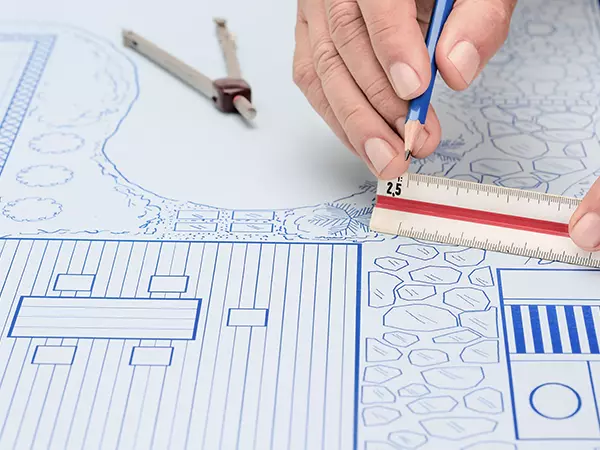 We define the vision for your fence.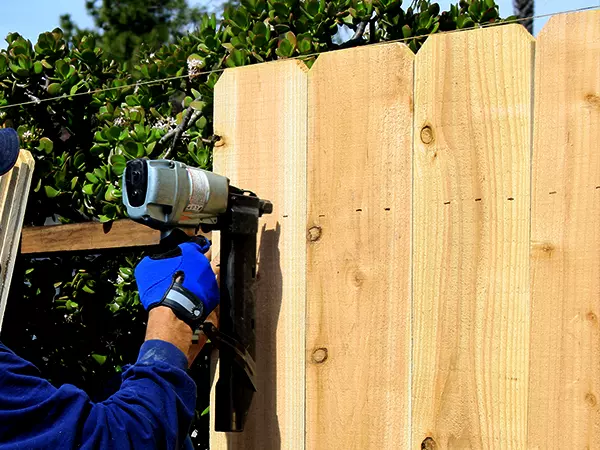 We build your sturdy fence.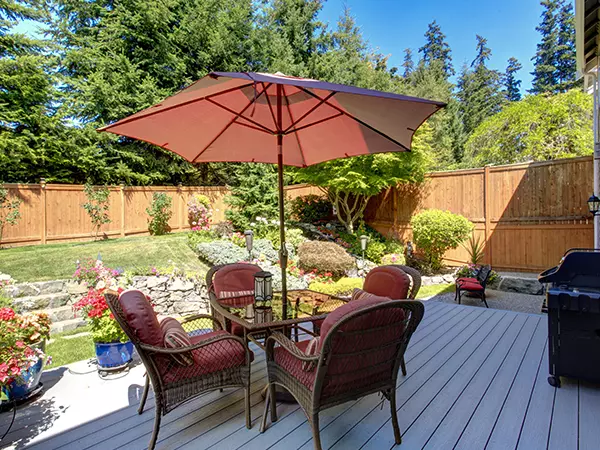 You enjoy a safe and private property.
Our work ethic and results recommend us
See What Other Homeowners Say About Us
Working with Matt on our project was one of the most pleasant experiences we've ever had with a contractor.
He helped us decide on all the aspects of our deck, and took care of everything for us. His team is very professional and easy to work with.
We couldn't be happier with our choice. We now have a deck that's built exactly the way we wanted thanks to Hankins Decks!
Great experience working with Matt. The quality of his work is unmatched. His team is excellent. He went with me through all the details of my project and had some great ideas. 
You can clearly see that he's a man with vision and creativity. I highly suggest choosing this company if you want the best crew for your deck. 
Their professionalism and attention to detail makes them stand out. Thank you guys for the excellent work and communication!
The team at Hankins Decks did a fantastic job replacing our old deck. Although they were not the cheapest quote we received, the details Matt shared with us showed his vast knowledge of his craft. It was an easy choice for my wife and I to trust them to see our job through.
The outcome was even better than we both imagined, and their craftsmanship shows throughout the entire deck. We will be sure to recommend your team to every one.
Have Your Fence Built To A High Standard
We Deliver Our Work On Time And On Budget
here's what you get When Working With Us
We take care of your project from start to finish with dedication and efficiency. Delivering our work as scheduled is paramount.
We enforce high standards in our work so that you can enjoy a durable fence for years to come.
Enjoy a 5-year workmanship warranty and periodic follow-ups for your fence installation project.
Let's Craft A Secure Fence To Elevate Your Property
Enjoy top craftsmanship every step of the way.